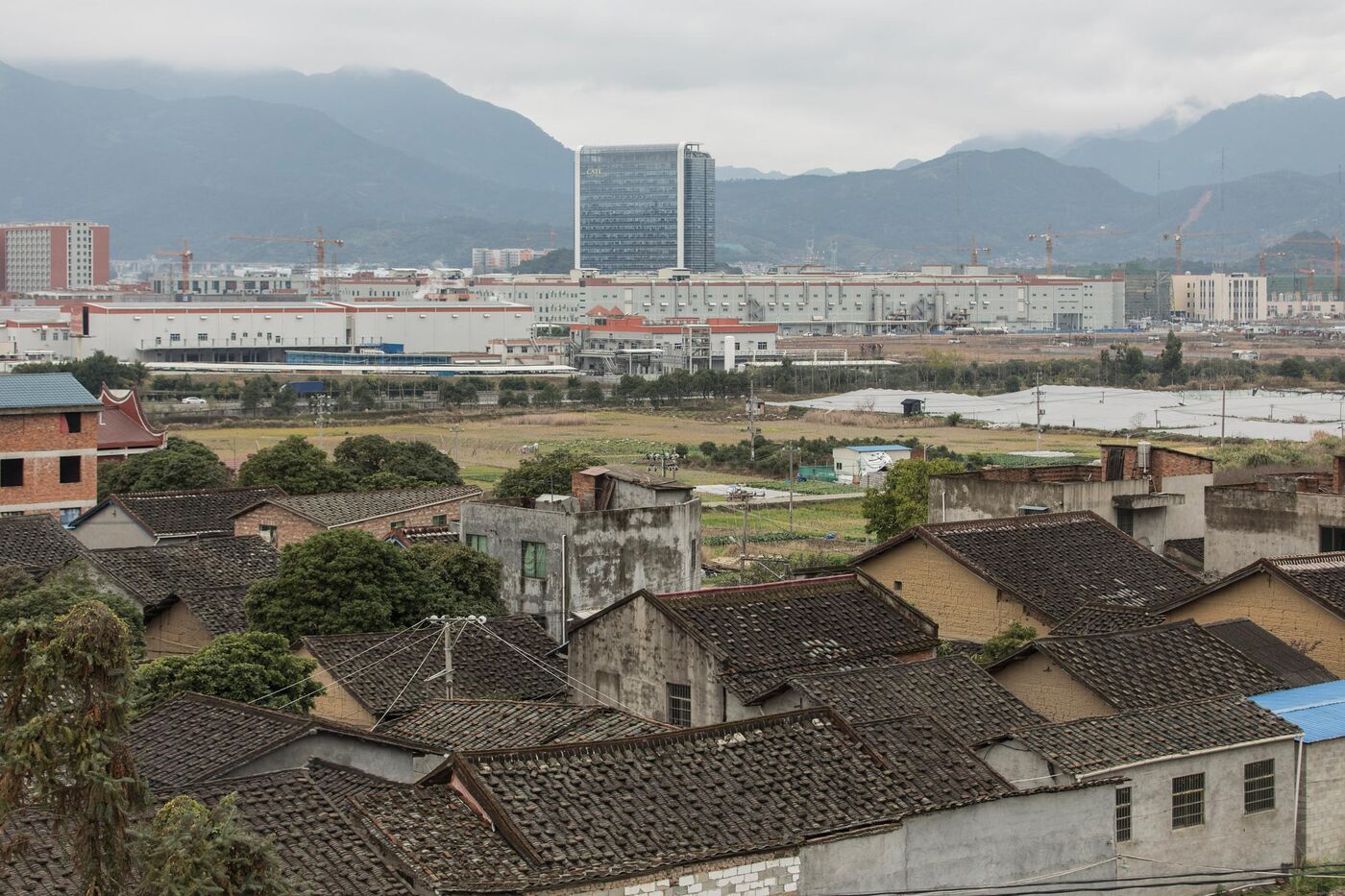 The next global powerhouse in the auto industry comes from a small city in a tea-growing province of southeast China, where an unheralded maker of electric-vehicle batteries is planning a $1.3 billion factory with enough capacity to surpass the output of Tesla and dwarf the suppliers for battery-powered cars by GM, Nissan and Audi.
Contemporary Amperex Technology Ltd., or CATL, already sells the most batteries to the biggest electric-vehicle makers in the biggest EV market: China. Now it wants to use proceeds from a pending initial public offering backed by Goldman Sachs Group Inc. to get under the hoods of more European marques and secure customers in the U.S.
The company plans to raise 13.1 billion yuan ($2 billion) as soon as this year by selling a 10 percent stake, at a valuation of about $20 billion. The share sale would finance construction of a battery-cell plant second in size only to Tesla Inc.'s Gigafactory in Nevada—big enough to cement China as the leader in the technology replacing gas-guzzling engines.
The new assembly lines would quintuple CATL's production capability and make it the world's largest electric-vehicle battery cell manufacturer, ahead of Tesla, Warren Buffett-backed BYD Co. in China and South Korea's LG Chem Ltd., according to Bloomberg New Energy Finance. The factory could go fully online as soon as 2020, an opportune time as China targets a sevenfold increase in new-energy vehicle sales by 2025 and ponders a course for phasing out fossil-fuel vehicles altogether.
"China, unabashedly, wants to be the Detroit of electric vehicles," said Anthony Milewski, a managing director at Pala Investments Ltd., a Zug, Switzerland-based fund investing in the EV supply chain. "There is no question in my mind that they are going to lead the world in capacity and, eventually, in the technology."
China's government likes to have national champions of industry: think Alibaba Group Holding Ltd. in e-commerce and Tencent Holdings Ltd. in social media. So far no carmakers are part of that conversation, although CATL is working its way in there by capitalizing on China's push for cleaner air and fewer oil imports. The rising battery giant is, in no small part, a manifestation of China's aggressive government support for electric vehicles.
China surpassed the U.S. in 2015 to become the world's biggest market for electric cars. Sales of new-energy vehicles—including battery-powered, plug-in hybrid and fuel-cell vehicles—reached 777,000 units last year and could surpass 1 million this year, the China Association of Automobile Manufacturers estimated.
In China, the source of 99 percent of CATL's business, the company's lithium-ion batteries will be inside locally made EVs from Volkswagen AG, BMW AG, and Hyundai Motor Co. Japan's Toyota Motor Corp., Honda Motor Co. and Nissan Motor Co. are considering CATL batteries for planned China-made vehicles. Domestic companies using the batteries include BAIC Motor Corp., the biggest EV seller in China, and Zhengzhou Yutong Group Co., the world's biggest bus maker.
CATL is already in the midst of expanding overseas. Last year, it spent 30 million euros ($35 million then) to acquire 22 percent of Finland's Valmet Automotive Oy, a contract manufacturer for Daimler AG's Mercedes-Benz and supplier to Porsche AG and Volkswagen's Lamborghini. CATL also added offices in Paris to existing facilities across Germany. The company has a partnership with BMW's motorsport teams for races in Europe and Macau, splashing its blue logo across the carmaker's M6 GT3.
Now CATL is making another leap. Job ads for positions in the Detroit area have appeared on LinkedIn, and the company said in an email it is meeting with several U.S. carmakers to discuss partnerships.
"Their intentions are very clear," said Simon Moores, London-based managing director of battery sector consultant Benchmark Mineral Intelligence. "To not just be China's biggest battery producer but the world's largest."