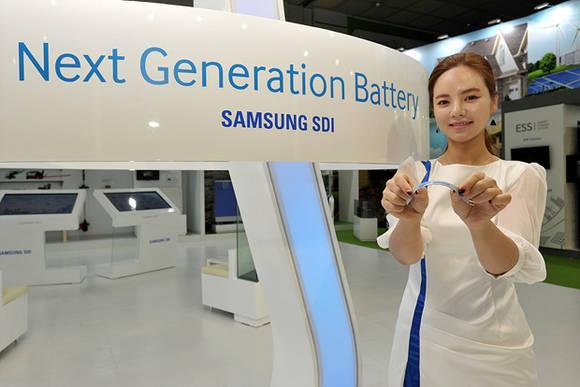 Samsung SDI's medium- and large-sized batteries must have turned to black in the second quarter, said Daishin Securities on July 9, maintaining a "buy" recommendation and raising the target price to 310,000 won (US$278.10) from 265,000 won.
Sales of energy saving systems hiked 65.4 percent from the previous quarter on the back of expanding new renewable energy policies in Korea.
Existing orders for EV batteries did lead to revenue and price rise of cobalt began to be reflected shrinking the loss. Larger batteries business might have turned to black, said analyst Park Gang-ho.
Operating profit in the period almost doubled from the first quarter to 154.5 billion won, and will continue to rise and reach 204.7 billion won in the third quarter. Meanwhile, small batteries and electronic materials will steadily increase their portfolio share and generate cash for the company. Sales of small, cylinder-shaped batteries will increase further while average price of polymer will advance as it expands market share and smartphone makers develop foldable versions, he added.