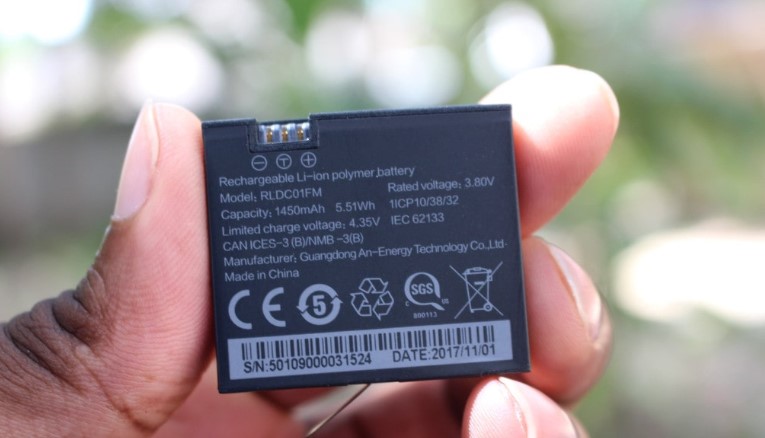 So what do iPhones, the P20, laptops, smart watches and Tesla cars have in common? Why, batteries of course and more often than not these are lithium-ion batteries. Naturally those batteries require some form of lithium as a key ingredient and Zimbabwe is lucky to have decent lithium deposits that are commercially viable.
An Australian listed company called Propsect, which has been developing a lithium mine in Zimbabwe, has announced that about 100kg samples with a purity of 99.5% of battery-grade lithium carbonate were recently shipped to Australia from Zimbabwe. The samples were produced at Prospects's nascent plant in Kwekwe using ore obtained from Prospect's Arcadia mine which is in Goromonzi.
The purpose of the shipment is to look for potential buyers for the remaining 70% of Lithium carbonate that Prospect are going to produce. The remaining 30% will be bought by Sinomine ( a company from Shenzhen China) who have already made a commitment. Sinomine have also invested $10 million into Prospect and will pay $10 million in advance for the Lithium carbonate that is going to come out of Arcadia.
The Arcadia mine is relatively new. Prospect began preparatory digging and work in November. This was after a feasibility study confirmed that the mine was profitable. The mine has a forecasted 12 year life and it is expected to bring in about $2.93 billion in revenue ( we are talking about real USD here not bonds/zollars). This is expected to bring in profits (naturally by profit we mean Earnings Before Interest, Tax, Depreciation and Amortisation ) of $106 million a year.
A story of diamonds and platinum
One of the reasons why Zimbabwe still has balance of payment deficits is because our short sighted, corrupt and greedy leadership enters in deals with foreign companies where basic unrefined/barely refined ores are exported from within Zimbabwe resulting in them fetching low prices. This has happened with platinum for years and its one of the reasons why ordinary Zimbabweans hardly felt the positive effects of diamond exports.
This alone has been the chief reason for imbalances in trade between Zimbabwe (most African countries for that matter) and the so-called developed countries. Corrupt and selfish regimes in Africa enter into opaque deals with companies from the developed or BRICS countries who plunder raw-form resources at rock bottom prices only to turn back and sell refined components at very high prices.
It is nice to see refined shipments
Given these disheartening practices, it is heartening to see Prospects and the government take a stance where they use intermediate technologies to enhance the value of our exports. In fact according to Prospect, now that they have proven their ability to make lithium carbonate, they are now going to start the process to manufacture lithium hydroxide. Lithium hydroxide is in higher demand on the world market and fetches even higher prices that the carbonate version.
Hopefully this is not like one of those mega deals we only hear of on TV and in the State newspapers. Has anyone ever graduated from the diamond college? If so have these people begun polishing and cutting diamonds in the real world? Whatever happened to that Cypriot platinum deal?