When I was a kid, I had a 13-inch TV with old-school rabbit ear antennae sticking out the back. When my family finally got cable, my brother and I promptly broke the antennae off and used them to hit each other.
More than 20 years later, I'm ordering an HDTV antenna on Amazon to connect to my new 55-inch 4K HDR TV.
It might sound silly to strap an antiquated piece of technology like an antenna to a high-end television, but if you're a cord cutter who also wants to watch your local broadcast channels in HD for free, it makes perfect sense.
Cutting the cord can cut out broadcast channels
If you've ditched your cable subscription for the likes of Netflix (NFLX), Hulu and other services, you likely still get access to many of the major broadcaster channels' biggest shows on-demand. We're talking about things shown on ABC, CBS, Fox, NBC and the CW.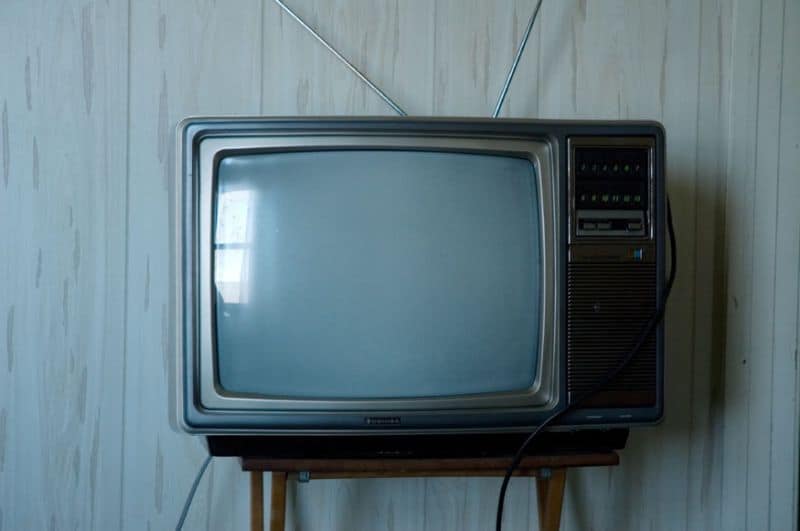 But if you want to watch something as it happens live, well, you're out of luck. You can see broadcast channel shows like Dancing with the Stars or, ugh, Big Bang Theory, on Netflix or YouTube, but you can't see them live. And if you're a football fan, you can forget about seeing the week's games. Even if you've got an over-the-top streaming subscription service like Sling or Hulu Live, you might not get all of the local broadcasters.
Sure, the major broadcast companies also have apps for Apple's (AAPL) iOS and Google's (GOOG, GOOGL) Android, but you can only use those if you have a cable or satellite subscription. Which, you know, doesn't make much sense if you're trying to cut the cord.
Antennae are easy to purchase and install
It's probably safe to say most of you reading this don't know the first thing about buying an antenna. Neither did I before I started looking into it. But it turns out, it's relatively easy.
First off, no, you're not going to have to attach a giant metal monstrosity to your roof. Modern antennae are actually pretty compact compared to their predecessors. Heck, you can connect one to your TV and slap it on your wall if you want.
But before you purchase an antenna, you'll need to make sure that it is able to pull in the broadcasts you want. To do that, you can go to websites like Nocable.org or FCC.gov., which will tell you exactly what stations you'll get based on the how far you are from each tower.
I live in Queens, NY, so I've got access to a number of towers, but if you live in a more sparsely populated region of the country, you might only have one or two towers within 60 miles of your home. It all depends on where you happen to live.
Once you've got an idea how many towers are in a certain number of miles from your home, you can go online or to your nearest brick-and-mortar electronics retailer and purchase an antenna with the range you want. Again, checking Nocable or the FCC is the best way to see the kind of antenna you'll need to buy if you want to get specific channels.
I found an antenna with a range of 75 miles for $25 on Amazon (AMZN), so don't expect to pay too much for your own.
It's going to get better
Getting free HD content over the air is a pretty great deal, but that's not the end of the line for antenna broadcasts. A new over-the-air standard is coming this year that promises to allow broadcasters to send out internet protocol–based content that viewers can watch on their connected devices.
The new standard, called ATSC 3.0, will also allow for 4K and HDR over-the-air broadcasts.
In other words, what's old is new again. Hopefully in the next few years, we'll be talking about the return of the classic flip phone. Because there was nothing cooler than finishing a call and aggressively flipping your phone shut.