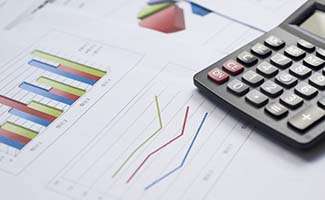 Shares of Tesla TSLA surged nearly 3% on Wednesday after Consumer Reports announced that it now recommends the Model 3 after initially reporting that the electric sedan had "big flaws," including slow braking concerns.
The influential nonprofit, consumer watchdog reported last week that "braking performance, along with issues with the Model 3's controls and ride comfort, initially prevented the car from getting a CR recommendation." Then, as Tesla investors have come to expect, CEO Elon Musk took action, telling Consumer Reports that the company would fix the breaking issues within days. Tesla and Musk were able to fix the slow breaking problem via an over-the-air update.
Consumer Reports initially noted that it took Tesla's mass-market Model 3 sedan 152 feet to stop from 60 mph, which was seven feet longer than a Ford F F-150 pickup truck. Furthermore, the Model 3 underperformed Tesla's Model X SUV by 25 feet.
Then Consumer Reports tested the car again after Tesla made some software updates, and noted that it stopped in 133 feet, which marked a 19-foot improvement and matched Tesla's own testing claims. This improved breaking distance led Consumer Reports to lift its Model 3 score enough for the EV to be considered "recommended."
The testing company noted that it had never seen a car improve "its track performance with an over-the-air update." Investors were clearly pleased with this news since the Model 3 has become such a problem for the company over the last year, as it continues to struggle with production.
However, Consumer Reports also noted that it found issues with the Model 3's "wind noise, stiff ride, and uncomfortable rear seat." Furthermore, the firm gave low marks based on the sedan's controls, which "force drivers to make audio, phone, climate, and other changes almost exclusively through a center-mounted touch screen."
Musk, once again, told Consumer Reports that Tesla would begin to make the necessary changes. The firm noted that some have already been made.
Shares of Tesla closed at $291.72 per share on Wednesday, which marked a 2.81% climb. This surge is something that Tesla hopes to see more of as it attempts to fight its way back into the good graces of investors after a series of setbacks and mounting debt concerns caused many to drop the stock.
Investors will see that before today's gains Tesla stock had sunk over the last year, while domestic automotive powers General Motors GM and Ford committed to their own electric vehicle futures.