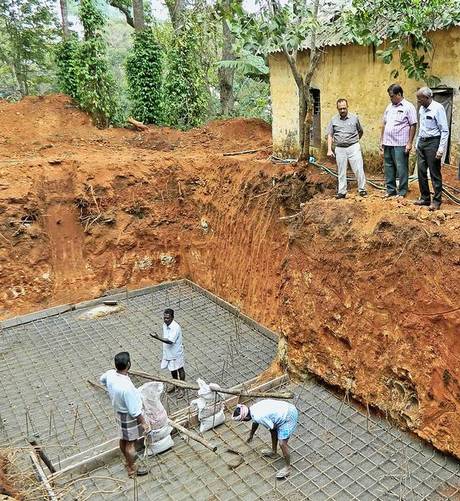 The District Rural Development Agency (DRDA) is executing a waste-to-energy plant project in the hill station of Yercaud.
The plant will have the Nisargruna Biomethanation Technology of the Bhabha Atomic Research Centre (BARC) and will produce organic manure, electricity and gas by using biodegradable and other wastes. The work on the construction of the plant that began 10 days ago is expected to be completed within a couple of months.
The project was finalised after District Collector Rohini R. Bhajibhakare convened a meeting of the heads of all the government departments about six months ago. The meeting stressed the implementation of projects, using BARC's technology, to improve the livelihood of the local community and, at the same time, protect the environment.
Yercaud was chosen for the project in order to keep the tourism centre's environs clean.
J. Daniel Chellappa, senior scientist (technical coordination wing) of BARC, Chennai, inspected the plant construction work on Friday. He told The Hindu the waste-to-energy plant would enable the conversion of all kinds of wastes into organic manure. The manure could be used for greening the hill station and to raise agriculture and horticulture crops.
While it took about 40 days for the waste to get converted into manure in the conventional biogas plants, the waste-to-energy plant would produce it in 19 days, Mr. Chellappa said.
On directions from the Collector, a special team has already conducted a survey. About two tonnes of wastes generated every day in Yercaud and the surrounding villages could be converted into about 200 kg of organic manure. Its sale is expected to augment the revenue of the local body.
From two tonnes of biodegradable wastes every day, about 200 units of energy could be generated. The project will help prevent open dumping of waste and the ground water contamination it led to.