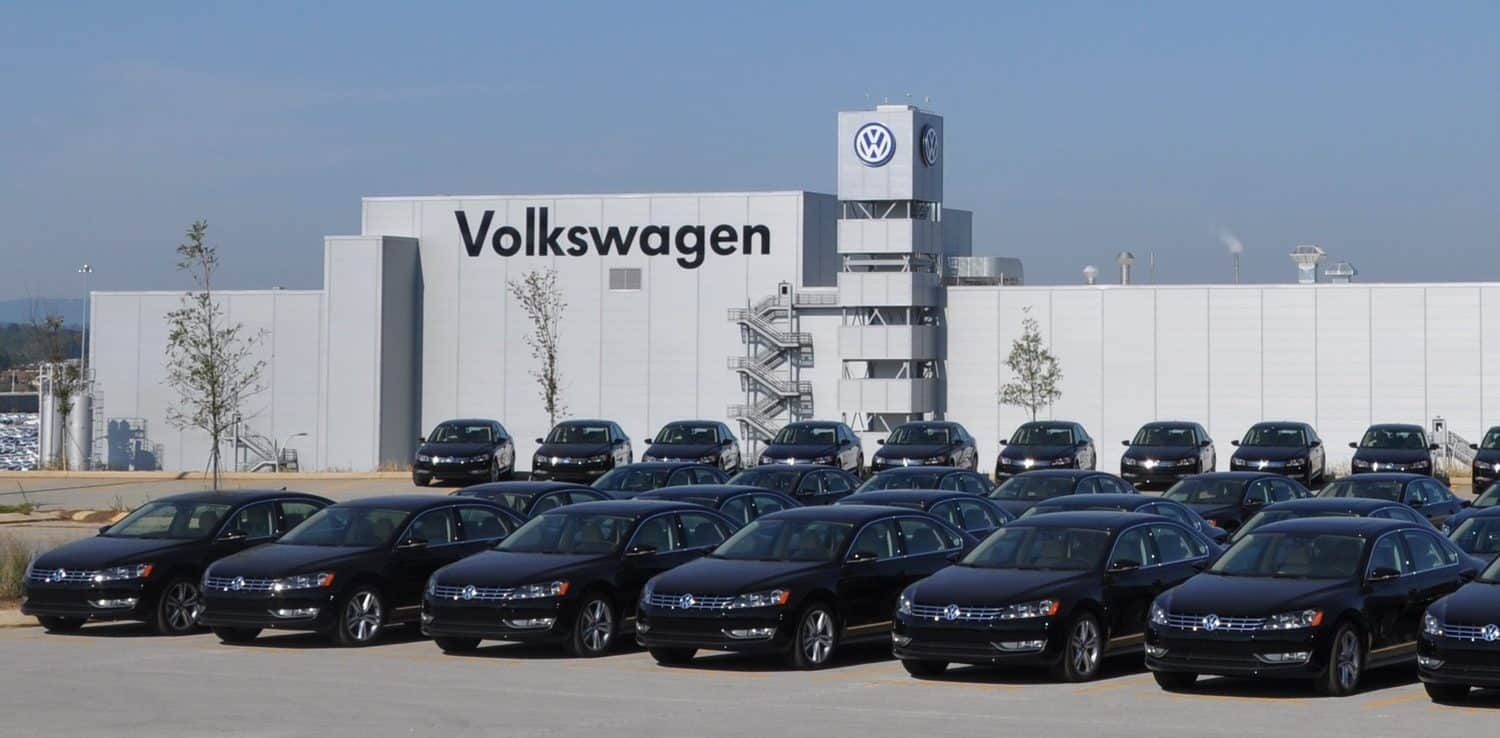 Volkswagen is not starting its electric vehicle push in a big way until next year, but it is already securing its battery supplies in order to be able to build those new EVs in volume.
After announcing that it already awarded $25 billion in battery cell contracts, the German automaker announced this week that it has now doubled the amount to about $48 billion.
They made the announcement at their Annual General Meeting 2018 for shareholders yesterday.
It's building on the production plan called "Roadmap E" announced last year.
Then CEO Matthias Müller said in Berlin at the time:
"Over the last few months, we have pulled out all the stops to implement 'Roadmap E' with the necessary speed and determination. When "Roadmap E" was launched last fall, Volkswagen announced plans to build up to three million electric vehicles annually by 2025 and market 80 new electric Group models. This year, another nine new vehicles, three of which will be purely electric-powered, will be added to the Group's electric portfolio of eight e-cars and plug-in hybrids."
By 2025, they hope the production plan will lead to 3 million electric vehicles per year between all their brands (VW, Audi, Porsche, etc.).
Now, it doesn't mean that they are immediately investing $48 billion into the production of batteries for electric vehicles.
The supply of automotive grade batteries is currently extremely limited and it can be difficult for automakers, especially startups, to secure supply with manufacturers.
It's why many are considering building their own batteries.
Volkswagen considered it too, but the company finally decided against it. Instead, they are signing those long-term contracts with manufacturers to encourage them to invest in their own production capacity in order to grow with Volkswagen electric vehicle production capacity.
While those contracts are binding at some levels, they likely include clauses based on the progression of battery technologies and cost over the next decade – something that is expected to improve dramatically.
The German automaker didn't disclose any specific battery manufacturers for its contracts, but the usual suspects would be LG Chem, Samsung SDI, Panasonic, CATL, etc.
Volkswagen's volume electric vehicle production should technically start this year with Audi's e-tron quattro, but it will start to significantly expand next year with several new vehicles leading to the mass-market I.D. electric car in 2020.