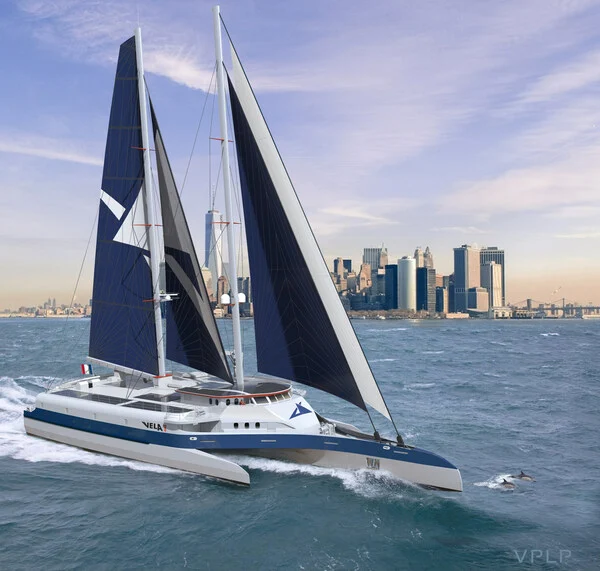 As informed, the vessel design had been in development since September 2022 and for which production is set to start early 2024. Departing from the conventional single-hulled approach, and inspired by the modern technologies used for ocean racing, VELA's sailing cargo vessel will have three hulls and is anticipated to be launched in 2025.
By adopting the innovative trimaran concept for its cargo ship, VELA hopes to meet several criteria for reducing the environmental impact of maritime transport, which currently accounts for 3% of global greenhouse gas emissions.
The analysis by the VELA team led to the conclusion of a 99% reduction in greenhouse gas emissions in propulsion compared to conventional container ships.
Beyond the elimination of greenhouse gasses during the voyage, VELA also has a lesser environmental impact than other cargo ships by being built with recycled aluminum with interiors made from bio-sourced and geo-sourced materials. All components of the ship have also been designed to be dismantled for reuse on other VELA ships or for other purposes.
The first VELA trimaran cargo vessel is expected to make its maiden voyage mid-2025, sailing the transatlantic route between Europe and the United States.