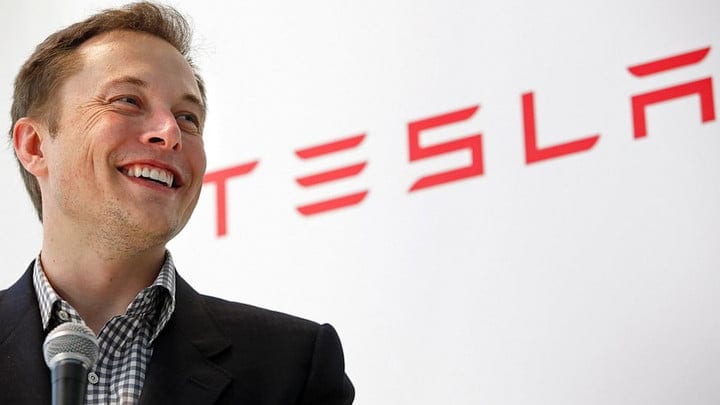 Tesla stock sank below an important indicator Tuesday as analysts continued to digest its report on Model 3 production that hit key goals of Chief Executive Elon Musk but fell short in other areas.
The electric-car maker on Sunday said it produced 5,031 Tesla Model 3 vehicles in the last week of the second quarter, inching past its goal of 5,000 vehicles for the first time. That production level is critical for the company to reach profitability.
Following the report, Tesla stock initially jumped 6% early Monday, then ended the regular trading session down 2.3% after analysts looked deeper into the Tesla statement.
Tesla stock closed down 7.2% to 310.86 on the stock market today. Shares fell below its 200-day moving average, a key indicator by traders and market analysts for determining the overall long-term trend. Tesla stock also fell to its 50-day moving average. A breach of the 50-day line can be a sell signal.
In order for Tesla to reach production goals Musk allegedly asked engineers to halt putting Model 3 vehicles through a standard brake and roll alignment test on June 26, according to a report from Business Insider. In a statement, Tesla responded that "we drive every Model 3 on our test track to verify braking, torque, squeal and rattle."
Among those not impressed with the report on Model 3 production was Goldman Sachs analyst David Tamberrino. He maintained a sell rating on Tesla stock and price target of 195. That's 61% below where Tesla stock currently trades. Among his concerns were that although Tesla reached its production goal, the company did not ship as many Model 3s as expected.
Tesla Falls Short
The company said it delivered 18,440 Model 3s in the second quarter. That's about 10,000 units short of analyst estimates.
Analysts were also concerned that the high level of enthusiasm for Tesla vehicles may be waning. Tamberrino thinks that might be the reason Tesla shares fell Monday.
Tesla said it had about 420,000 net Model 3 reservations at the end of the second quarter. That's down from 455,000 reservations during the company's July 2017 Model 3 unveiling.
"This indicates that net reservations have decreased by approximately 16,600 (taking into consideration delivery figures) from the end of the first quarter," Tamberrino wrote in a research note to clients. He said this comes after the company had noted that reservations were stable the previous two quarters.
On the flip side is Tesla bull Romit Shah at Nomura, who has perhaps the highest stock-price target on record. Following the Tesla report, Shah maintained a buy rating on Tesla and price target of 450.
Tesla hitting production targets "is an important milestone that we believe reestablishes some credibility and positions the company for profitability in the second half of the year," Shah wrote in a research note to clients. "That said, we continue to expect Tesla stock to be volatile near term."
Also of concern to analysts is the company spending cash at a hefty clip, which recently forced a 9% reduction in staff. Tesla's cash burn and debt load are among the reasons it's one of the most shorted stocks on Wall Street.