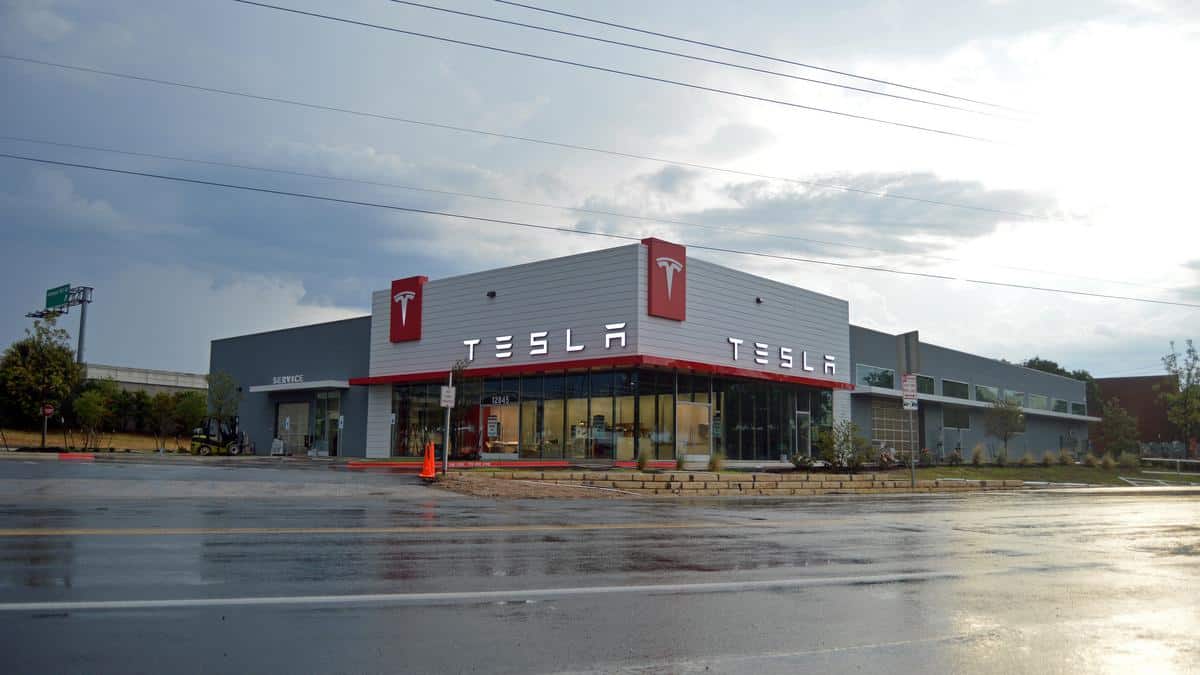 Can Tesla Inc. Rally to $500 per share?
It sounds stupid and absurd at first glance, but it's not out of the question if certain pieces of the puzzle fall into place. The biggest piece of this puzzle hinges on the automaker's ability to produce 5,000 Model 3 cars per week by early July.
Specifically on May 2, Tesla management told shareholders via its quarterly letter that "we continue to target Model 3 production of approximately 5,000 per week in about two months."
The consensus seems to be that on Monday, July 2, the Tesla stock community will be up early and clamoring on the over/under for Tesla's latest Model 3 production run rate. However, the mark could be hit the following Friday and Tesla's internal goal or quota could only be 4,800. Maybe it's 5,200.
The company left enough wiggle room in there so it doesn't have to be exact. But this doesn't change the fact that the investment community, generally speaking, is placing the benchmark at 5,000 units a week by the end of Q2.
Will Tesla deliver? It's not known publicly, but with just a few days left in June, we'll all find out soon enough.
The bigger question is, what will it mean for the stock? It's my view, and one that's similar with fellow contributor Jonas Elmerraji, that Tesla is sitting right near a critical level on the charts. Bears will sleep better if Tesla is below this $330 to $340 level, while bulls would really benefit from keeping it above this mark.
After taking a dip in midday trading Tuesday, shares are now up about 2%. It will be interesting to see how investors position themselves in regards to Tesla heading into the second half of 2018 and with production numbers due up soon.
How Does This Get Tesla to $500?
Because Tesla is perched on a vital level, the production number will likely be the make-or-break catalyst that vaults it above this mark or plunges it back below it with authority.
If the automaker can top these estimates, though, so many other catalysts suddenly become a possibility.
CEO Elon Musk has had a tendency to over-promise and under-deliver and he's admitted as much. However, his three latest and biggest promises have been holding water over the past few months. These include: Producing ~5,000 Model 3s per week by early July; becoming GAAP profitable and cash flow positive in fiscal Q3 and Q4; and not needing to raise capital this year.
The short-sellers will shoot against these goals for various reasons and in some cases, they make valid points. However, the market sets the price, so that's what we must follow.
If the company can produce 5,000 Model 3s per week by next week-ish, then the other goals become possible. It's possible for the company to become profitable and cash flow positive in the second half of the year because it's selling 5,000 high-end Model 3s a week!
To the market, it may not matter that Tesla isn't producing the lower margin base Model 3 that sells for $35,000. Right now and the next six months show that it's producing a Model 3 that costs significantly more than that and in some cases, double the base price.
In that scenario, it will fuel margin expansion and make profitability and positive cash flow a real possibility. Additionally, that will all but eliminate a near-term capital raise as well.
That's a lot of arrows in the bulls' quiver. And another one? How about the fact that Tesla stock has a short interest just over 31% right now?
So Tesla won't gap up to $500 the next day — again if — it releases better-than-expected Model 3 production numbers. But it can be the spark that lights the fuse for such a rally.
Again, it sounds absurd. But if Tesla delivers on this front, that's one out of three major catalysts over the next six to nine months and more importantly, it paves the way for the other two. And if shorts have to cover, it will only add fuel to the fire.