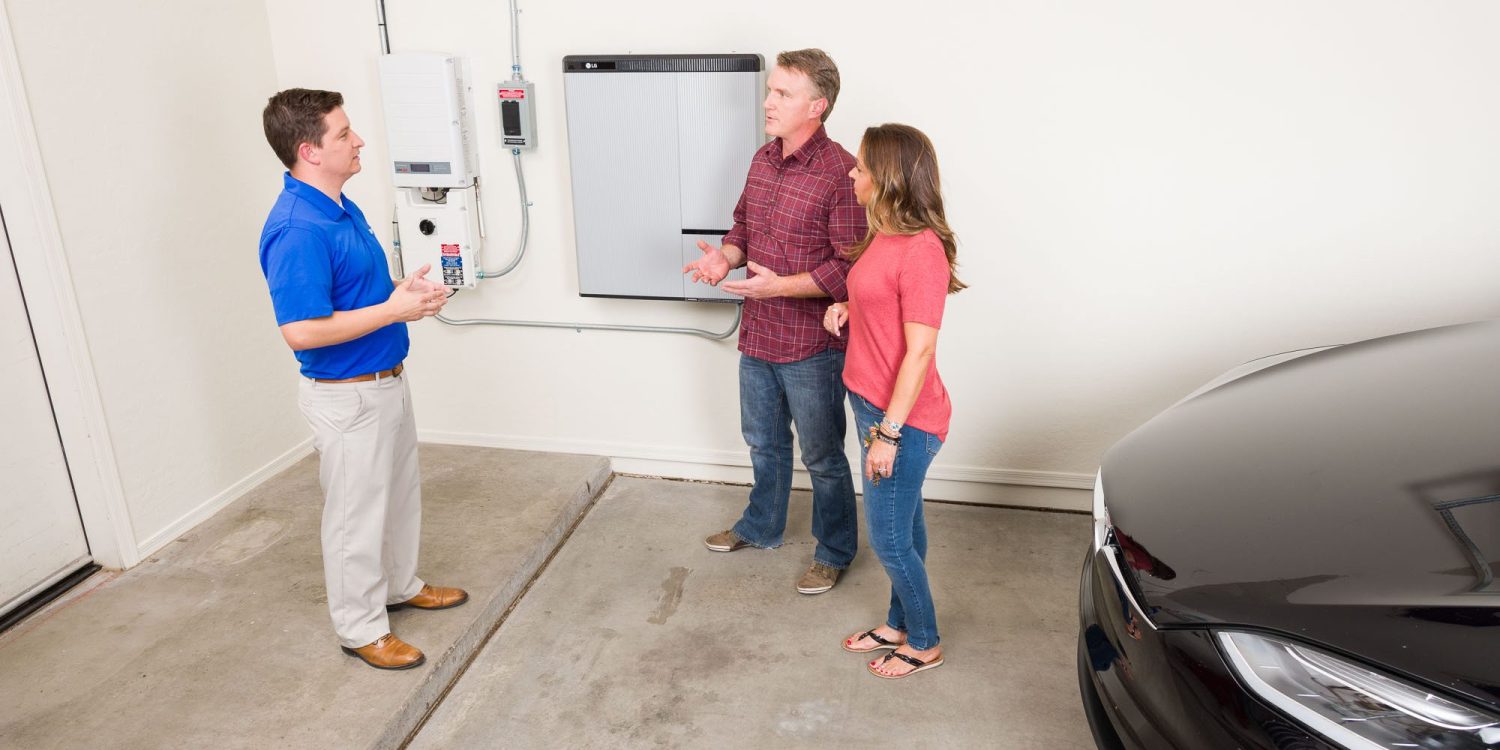 Through its acquisition of SolarCity, Tesla took over a longstanding lawsuit against Salt River Project (SRP), an electric utility in Arizona, over the company's practice of imposing "unfair" fees on potential solar power purchasers, which has virtually killed the local solar market.
They agreed on a settlement earlier this year and it includes a SRP financing program to offer significant discounts on home battery packs, like Tesla Powerwall, to its customers.
The program is now in place, but homeowners will have to move quickly
Salt River Project announced the program earlier this month and only the first 4,500 SRP residential electric customers to apply will have access to the discount.
They are offering "$150 per DC-kWh" for a home battery pack system up to $1,800 per system.
For Tesla's Powerwall 2, it works out to the full $1,800 due to its 13.5 kWh capacity.
Tesla recently slightly increased the price of the Powerwall 2 to now $5,900 before the listed $700 in "supporting hardware" needed and the estimated installation cost of "$800 and $2,000."
It means that the home battery system can end up costing only $4,100 for the pack and $5,600 to $6,800 installed to 4,500 SRP residential electric customers in Arizona.
The discount also applies to other home battery packs systems. Ironically, SRP released press images of a LG Chem battery installation with a Tesla Model X in the garage for the announcement (above and below):
Scott Scharli, SRP's manager of residential and commercial solar, commented on the new program:
While we continue to add new, renewable energy resources, SRP is also conducting research to determine how increasing amounts of renewable energy will impact our electrical system. The battery storage program will give us an opportunity to collect data and study how battery storage impacts customer energy use and the SRP grid."
Another term of the settlement of Tesla's lawsuit was for SRP to purchase a 25-megawatt battery system for their grid on top of helping customers get behind-the-meter storage systems.