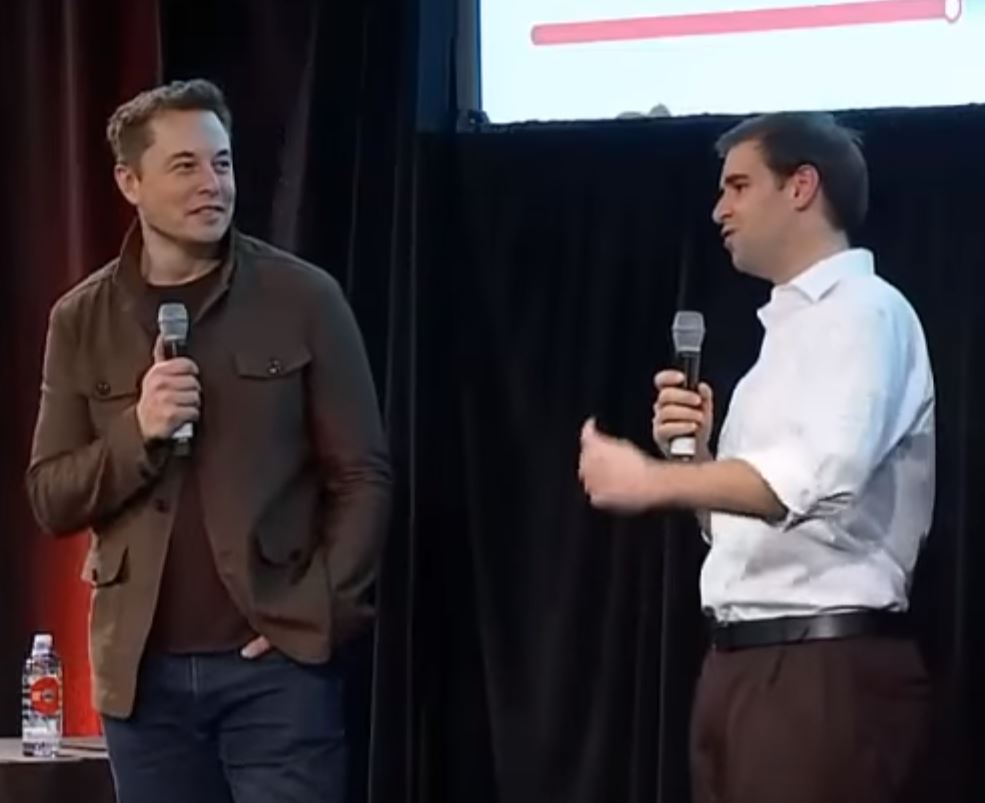 Tesla (TSLA) Chief Executive Elon Musk revealed plans to build the electric car maker's first foreign factory in China and reaffirmed a goal to build 5,000 Model 3 sedans per week by the end of this month at the company's annual meeting Tuesday.
Shareholders also defeated an attempt to replace three directors up for re-election and also rejected a referendum that called for the company to have Musk relinquish his additional title of chairman to an independent director.
Leading up to the shareholder's meeting, several proxy advisory firms raised concerns about a lack of independence among Tesla's board of directors. The firms also have raised concerns about the company's financial performance and the status of Model 3 production.
Following the announcements of vote tallies, Musk took the stage, at times appearing emotional and choked up. The past few months Tesla has had to deal with numerous manufacturing problems, while it was battered in the media.
"It was the most excruciating hellish several months I've ever had," he said. Musk also expressed his pride for Tesla workers.
"We build our cars with love. We really care," he said. "At a lot of other companies, they're built by marketing or the finance department and there's no soul."
Tesla Model 3
Musk talked about how Tesla was built from scratch, saying it was something no car company had done in a very long time. He reiterated that the company will not need to raise money this year. He also repeated his contention that Tesla is on target to show positive net income and cash flow in the third and fourth quarter.
Among other pronouncements by Musk, the company intends to make available a $35,000 version of its Model 3 by the end of this year. The all-electric sedan was introduced as a mass-market vehicle with a starting price tag of $35,000. But Musk said last month that the standard $35,000 version of the Model 3 was still a ways off.
Tesla has been struggling to ramp up production of its new Model 3 sedan, which is crucial to the company's long-term profitability.
"We've made a lot of mistakes with Model 3 production," said Musk. "We're confident we know how to address them. We are addressing them."
Model Y Teaser
Musk also provided a teaser on the mysterious Model Y. He said details on the new crossover vehicle would be revealed in March of next year. It will go into production within two years, though no further details were provided. He also said a compact all-electric Tesla is down the road.
By the end of the second quarter, Musk said, Tesla expects to be building more batteries than all other electric-car manufacturers combined, "including China." The company currently builds batteries at a massive manufacturing plant in Sparks, Nev., which is still under construction.
A battery factory in China, in addition to expanding production, could allow Tesla to avoid import tariffs there. Robin Ren, head of worldwide sales, promised more details about a partnership in China and the new factory soon.