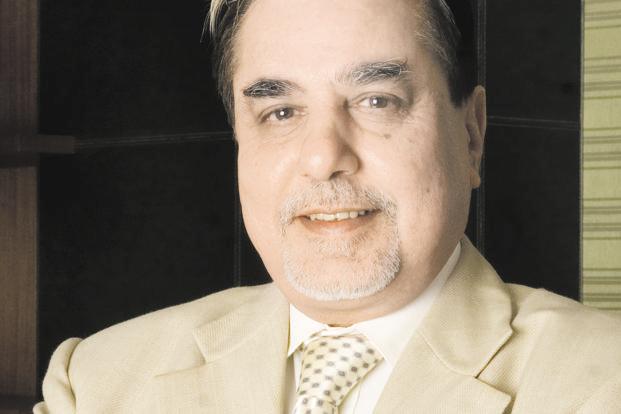 Subhash Chandra-controlled Essel Infraprojects Ltd is planning to manufacture lithium ion batteries in India, two people directly aware of the development said. The company is in talks to acquire lithium mines abroad and plans to set up a plant in Andhra Pradesh for manufacturing these batteries for electric cars, the people said, requesting anonymity.
The decision to invest in manufacturing lithium ion batteries by media baron Chandra, who is also a member of the Rajya Sabha, coincides with the proposal of the Prime Minister's Office to offer incentives to promote local manufacturing of batteries and parts of electric vehicles.
Essel Infra's ventures in this segment will be housed under a new business arm, Essel Green Mobility.
A spokesperson for Essel Infra Projects declined to respond to an email sent by Mint on Wednesday evening.
The world's largest lithium reserves are concentrated in South America and Africa, with significant reserves also available in the US, China and Australia.
Chandra, who has announced plans to sell his solar power and media businesses, is aiming to become an end-to-end service provider in the electric vehicle ecosystem in India.
In July, Essel Infra announced an investment of ₹1,750 crore in Uttar Pradesh for setting up 250 charging stations and 1,000 battery-swapping stations across the state.
Essel Group is looking at the electric mobility business as opportunities in this segment are going to be huge with the government pushing the manufacturing of electric vehicles and their components especially lithium-ion batteries, one of the two people cited above said.
"Subhash Chandra is not only interested in manufacturing and recycling of lithium ion batteries in India but he wants to cater to the entire electric mobility space with regard to public transport system. The electric vehicle business will attain huge size in India and across the world in the decades to come and early movers will always have some advantage. He wants to manufacture the components rather than buying them from others," the person said.
Apart from manufacturing lithium ion batteries, the company is also entering the business of renting electric three-wheelers.
Essel Infra is likely to pilot the first of its green mobility businesses in December. The company will launch its commercial e-rickshaw rentals business in Mohali, allowing drivers to rent e-rickshaws and their batteries on monthly packages. The per day charge is set at about ₹299 and a separate charge of ₹99 to rent two fully charged batteries.
Essel has also set up a charging station in Mohali. The company wants to start with providing 100 e-rickshaws in Mohali and then expand to as many as 500 such vehicles in Mohali, Chandigarh and Panchkula. Essel is also in talks with the Uttar Pradesh government to eventually take its green mobility business to 20 cities in the state, including Greater Noida and Ghaziabad.
"Change is inevitable and is good for the industry that big business houses in India are also stepping into the world of future mobility," said Puneet Gupta, associate director, IHS Markit.
"Battery will be at the heart of mobility and I think this be the biggest disruption which will happen in the automotive industry in years to come. Oil was the past and Lithium is the future. Looks like Zee Group is ready to embrace the future," added Gupta.
Mint couldn't independently verify the total investment to be made by the company in lithium-ion manufacturing business.
"As an end-user of commercial electric vehicles, no individual is willing to buy EVs yet," the second person close to the development said.
Essel is also working with Indian Institute of Technology Madras to create an app that can locate the vehicles and monitor battery usage.