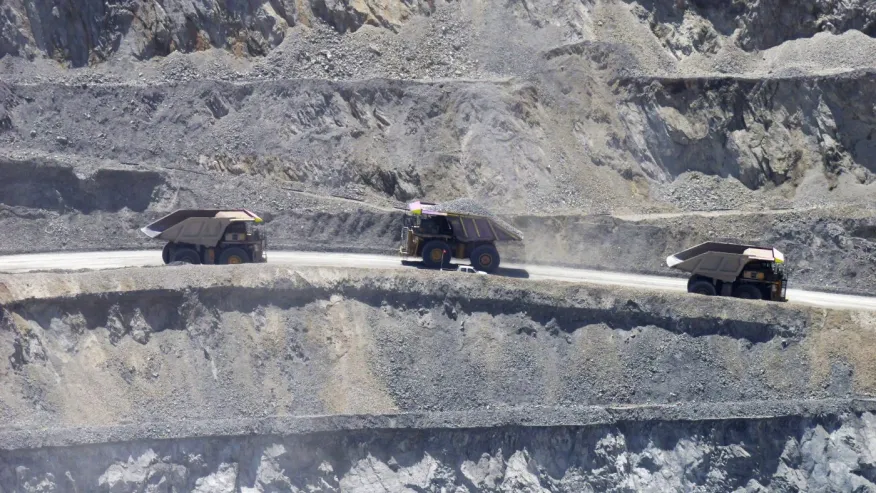 The State Department on Wednesday announced a partnership with the nonprofit SAFE on the development of critical mineral supply chains, part of broader Biden administration efforts to reduce foreign dependence on such resources.
The partnership, the Minerals Investment Network for Vital Energy Security and Transition (MINVEST), will aim to marshal private sector support for U.S. mineral-security goals, as well as encourage increased investment in domestic mining and processing.
"We have a need, and the need is very clear," Under Secretary of State for Economic Growth, Energy, and the Environment Jose Fernandez said at a Wednesday press briefing at the State Department. "[T]he obstacle right now is, there's relatively little investment because supply chains are dominated by one or two countries."
Another obstacle, Fernandez said, is producing countries feeling caught between economic growth and environmental degradation in developing critical mineral supply chains, which he called a "false choice."
"EVs have always been an issue of economic and national security, even before acknowledging the environmental benefits," SAFE President and CEO Robbie Diamond added. "But now, as EVs become increasingly mainstream and critical minerals play an even larger role in our day-to-day lives, we do not want to mire ourselves in the same strategic vulnerability with an overreliance on these building blocks of the modern economy in one place."
While China received scant mention during the briefing, the country dominates much of the supply chain for the minerals used in electric vehicle (EV) batteries, including the mining and refining processes. Republicans and other opponents of the EV push have denounced it as a giveaway to China at the expense of American industry.
The administration, which has set goals for dramatic reductions in U.S. emissions over the next decade, has sought to remove hurdles to the domestic supply chain for mineral development. In September, the Interior Department called on Congress and the White House to modernize the 150-year-old law that still governs U.S. hard rock mining, saying doing so is essential for the development of U.S. renewable energy infrastructure.
The report, issued by then-Deputy Interior Secretary Tommy Beaudreau, also pointed to projected exponential growth in demand for minerals like lithium and cobalt as an obstacle the U.S. must address.