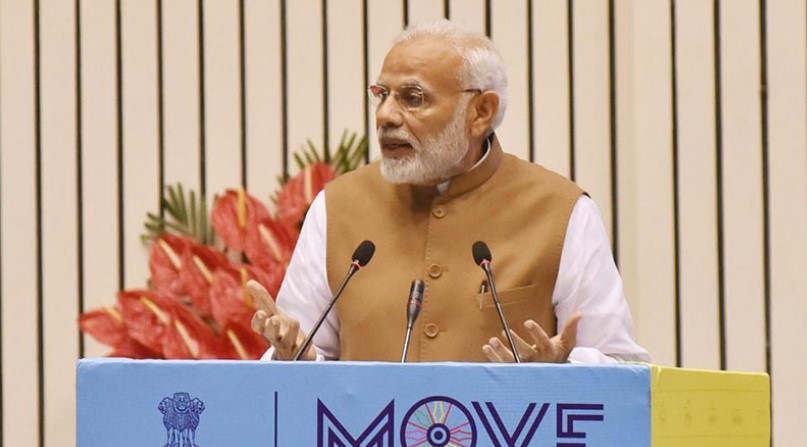 Clean and sustainable! These are the two words which will define mobility in the near future. Most automotive manufacturers and countries too have begun putting in efforts in the right earnest towards mobility which is electric/makes use of alternative fuel. The situation in India is a little different, though. While many countries have a proper roadmap made especially for electric vehicles, India is yet to get one. In fact, Prime Minister Narendra Modi has categorically mentioned that the government will come out with a detailed and thorough EV policy and roadmap soon. However, the PM did not mention a timeline as to when the formal policy on EVs will be ready and put into action.
"We will soon put in place a stable policy-regime around electric and other alternative fuel vehicles. Policies will be designed as a win-win for all, and enable huge opportunities in the automotive sector", he said.
The policy will focus on vehicles which run on alternate fuel along with electric vehicles too. The policy will look to encourage vehicle and component manufacturers to increase production and sale of vehicles which run on electricity and alternate fuels such as bio-diesel, CNG etc.
This does come as a reprieve, where there never was a formal draft with respect to electric vehicles. Although, India originally had a plan to convert its entire vehicle fleet to electric by 2030, barely 12 years from now. As things stand now, India is looking to convert at least 15 per cent of total vehicle sales to electric in the next five years.
"We should champion the idea of 'clean kilometres'. This could be achieved through bio-fuels electric or solar charging. Electric Vehicles in particular can complement our investments in renewable energy. We will do whatever it takes, because this is our commitment to our heritage, and our promise to future generations ", PM Modi said.
Prime Minister Modi also spoke on the need of charged mobility and how India has the opportunity to be a world leader and start the 'Mobility Revolution'. Better growth in the mobility sector will only help India drive the economy further.
"Charged mobility is the way forward. We want to drive investments across the value chain from batteries to smart charging to Electric Vehicle manufacturing. India's business leaders and manufacturers are now poised to develop and deploy break-through battery technology", PM Modi added.
Prime Minister Modi also asked automotive and battery manufacturers to look at partnering with the Indian Space Research Organisation (ISRO) which runs one of the best battery systems on its satellites. Companies can possibly collaborate with ISRO and develop cost effective and efficient battery systems for electric cars. The idea is to transform India into a driver for electric vehicle manufacturing.