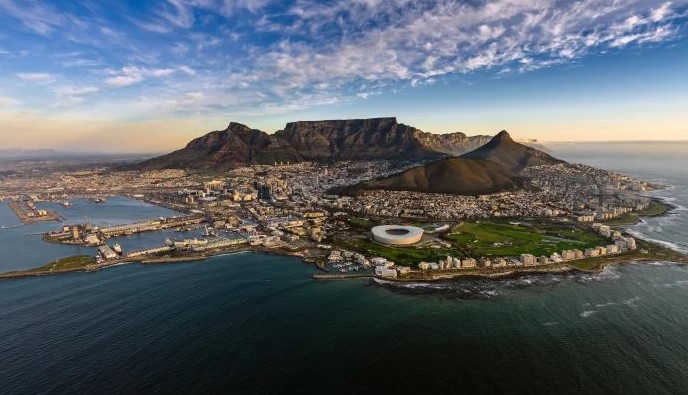 South Africa's utility Eskom is preparing to launch a tender for 1.4 gigawatt-hours of battery storage that will need to be installed by December 2021.
The large-scale energy storage tender, the first of its kind in the country and in Africa as a whole, will be split into two phases, with an initial 200 megawatts/800 megawatt-hours of capacity to be built by December 2020, an Eskom official said.
This first phase of implementation will be divided into four packages, and will be followed by 160 megawatts/640 megawatt-hours to be installed a year later, Prince Moyo, general manager for power delivery engineering at Eskom, said during a Wednesday webinar.
The second phase will include 60 megawatts of solar to be integrated with the battery storage, along with an asset performance management system.
The tender has already been approved by South Africa's Ministry of Finance, Moyo said. The only ministry that has not yet signed off is the Department of Public Enterprises, Moyo added. That consent "has been escalated to the highest level," he said, without committing to a launch date for the solicitation. "It's imminent," he said.
Moyo called the battery tender "a flagship project" for Eskom, which supplies around 90 percent of South Africa's electricity via more than 45 gigawatts of generation. "We are moving toward cleaner power," he said.
Technology-agnostic procurement
The planned battery solicitation follows a 2010 loan agreement with the World Bank and other lenders for the development of a 100-megawatt concentrated solar power plant, Kiwano, with energy storage.
When this project failed to materialize, Eskom began looking into other ways to fulfill the loan agreement, said Moyo. The utility put forward a proposal to use distributed battery storage in 2017.
Frederic Verdol, World Bank Group senior power engineer, said the battery tender was also a first for the bank. "Eskom wanted to be proactive," he said. "This was a key thing for us because it's in line with the original objectives of the project."
The scope of the technology-agnostic procurement will include battery operations and maintenance and physical security such as access control and alarm systems.
For the first phase of procurement, Eskom has developed its own battery energy storage system specification and taken care of site selection, environmental approvals, land acquisition and National Energy Regulator licensing, Moyo said.
"We have also done some concept design," he stated.
The winning bidder will be expected to verify Eskom's technical studies and provide detailed designs before implementing the battery plant, said Moyo. Eskom has identified eight potential sites for the first phase of procurement, subject to due diligence.
Site selection for the second phase of procurement is underway, with fewer than 10 sites now under consideration, Moyo revealed.
Local content requirement
As well as dealing with very tight deadlines, Moyo said bidders would need to be aware of a minimum 20 percent local content requirement in the first phase of procurement.
He said Eskom would provide guidance on how developers might achieve the local content level, for example through the use of designated materials or skills development for local workers.
Developers will also have to take into account that South Africa has a 500-cubic-meter hazardous substances limit, above which any deployment will have to go through additional permitting that could take a couple of years.
Moyo noted that bids will be evaluated on a total cost of ownership basis. Eskom is also looking for performance guarantees over 20 years and will be imposing penalties for noncompliance. The utility will use a World Bank procurement approach, he said.
Verdol said the storage would be used to attenuate the impact of renewable energy generation on the grid.
The funds for the battery storage tender are part of $1 billion in World Bank concessional climate financing that is expected to mobilize a further $3.3 billion from the private sector, Verdol said. "It's an ambitious project, a first-of-a-kind in Africa," he said.
"The authorities saw battery storage as a new market for South Africa," he added. "South Africa has a lot of potential in terms of minerals and industrialization. The potential for value-chain scale-up is demonstrated."