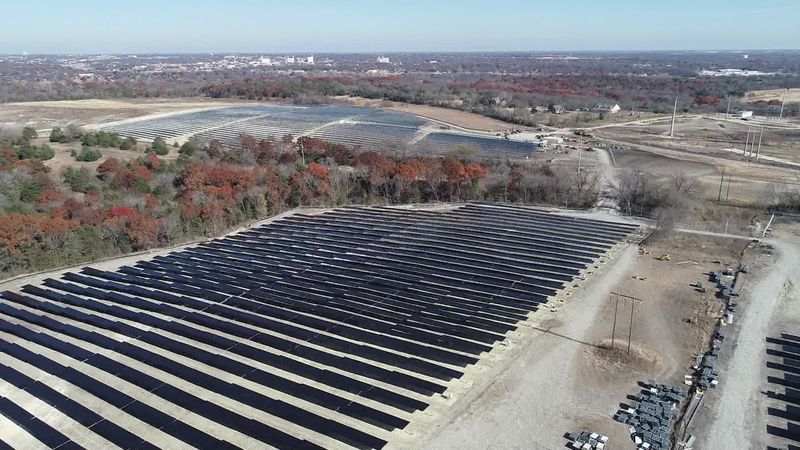 A solar energy project that's been two years in the making is nearing completion in Sherman.
It stretches across 115 acres of land and is now 90 percent finished.
Energy produced by the solar panel array is expected to provide electricity to about 10 percent of the city's homes.
The largest solar farm in Grayson County is being built to complement Sherman's Panda power project.
"For a city of Sherman's size — under 45,000 people — to have a facility that's this large that powers this many homes inside city limits, we think it's a really unique opportunity for the city," said city spokesman Nate Strauch.
After testing is complete, the $12 million solar farm is expected to be generating power by the start of 2019.