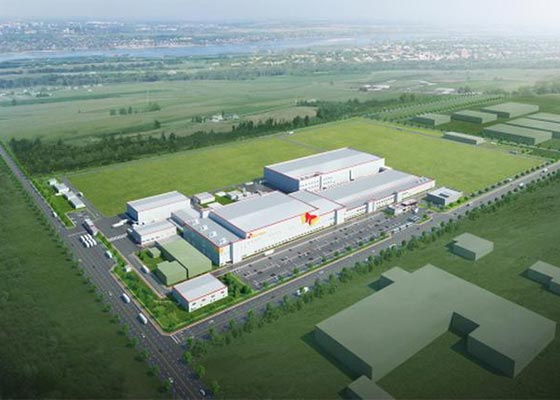 SK Innovation will invest 400 billion won (US$353.8 million) to build a Li-ion battery separator plant in China.
The plant is set to start commercial production in the third quarter of 2020 with an annual capacity of 340 million square meters of polymer lithium-ion battery separator (LiBS) and 130 million square meters of ceramic-coated separator (CCS), SK Innovation said.
Separators play a significant role in the thermal safety of lithium ion cells—critically important in applications such as electric vehicles.
SK Innovation is the first company in Korea and the third in the world exclusively to develop separators, a key component in lithium-ion batteries. SK Innovation began to operate the first commercial assembly line in November 2005, and has since developed and produced separators for various IT devices and heat-resistant separators for electric vehicle batteries in nine assembly lines.
SK is seeking to develop LiBS with improved properties using new polymers, resulting in thinner films, high transmission, high strength, and high heat resistance.
Ceramic-coated separators are also an option for addressing some of the drawbacks of polymer film separators—notably catastrophic shirnkage at high temperatures.
The plant—the first overseas project for SK Innovation's material business—will boost SK Innovation's total lithium-ion battery separator production volume to 850 million square meters per year.
This investment will help us build a springboard to become the world's biggest in terms of wet separator market share, a notch up from the current position as the world's second largest. We will also continue to work with China as the world's premiere technology developer.

—SK Innovation CEO Jun Kim
SK Innovation set up SK Hi-Tech Battery Materials Co. in China, a wholly owned subsidiary, to finance the investment in the country.
Currently, SK Innovation supplies batteries to Hyundai Motor Co. and Kia Motors Corp.