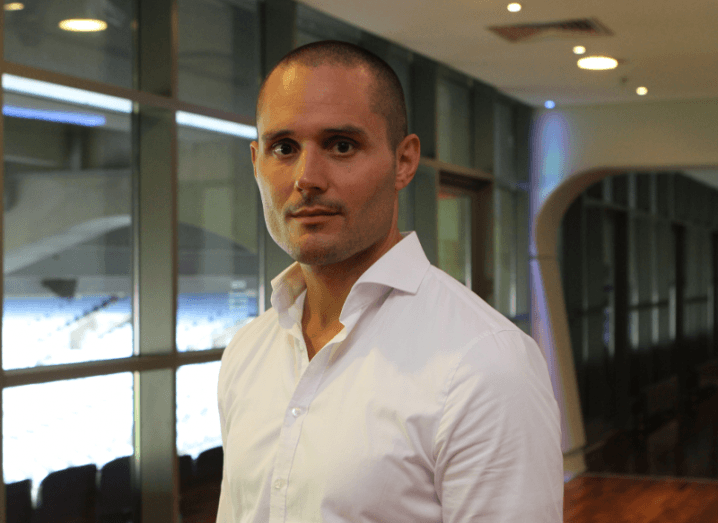 A decentralised, two-flow energy grid enabled by blockchain signals the onset of the internet of energy, explains Siemens' Robert Klaffus.
The future of the energy grid is decentralised and, of course, decarbonised. Say hello to the internet of energy.
For Robert Klaffus, senior vice-president of digital grid systems at Siemens, the important building blocks are being assembled gradually, including blockchain.
We need a decentralised and then a digitalised energy system because, at the end of the day, it is about having a future on this planet for our next generation'
– ROBERT KLAFFUS
It starts with a vision of a largely decarbonised energy system in a near-all-electric world.
Internet of energy intertwined with future of life
Klaffus said that if we want our future generations to have a liveable planet, at least similar to what we experienced growing up, then we need to act quickly and decisively.
He points to a future where smart management of loading patterns from residential areas is underpinned by digital substations and a more decentralised energy system powered by renewable generation such as photovoltaic and wind.
In effect, the substations of the future will need to do their part in managing complex power flows while ensuring maximum reliability.
At the heart of this is digitalisation, which will enable the management of complex, decentralised grids and energy systems, the internet of things, and innovative applications and new business models for operators to stay agile.
So, what does the agile future of energy look like? "To a large degree, it is about a decarbonised energy system and, in order to get there, we need a decentralised and then a digitalised energy system because, at the end of the day, it is about having a future on this planet for our next generation.
"In order to get there, it will need to be decentralised because all of the renewable energy sources will be integrated into the grid at a distribution level, and, to manage a complex grid, we need to have digitalisation."
In terms of the role digital transformation will play, Klaffus believes we need to move away from the model of a single flow of energy from operator to consumer, to a dual-flow system where energy can actually be traded back to the grid.
"Digitalisation will be the enabler. From our point of view, this is a decentralised world. The energy system is more complex with distributed energy sources with a multidirectional power flow, and not the typical historical uni-direction of flow to a central large load but with dispersed generation, dispersed consumption … all is only possible with technology to handle such a complex grid."
But will blockchain play a part in the decentralised future of energy? "We are looking at this. We have a pilot project running in Brooklyn, a Brooklyn microgrid project, where it is about peer-to-peer interaction. We see that this can be a building block for further into the future but an important building block of such a decentralised, digitalised system."
Klaffus concluded that the relationship between energy providers and the businesses and consumers they serve will ultimately be revolutionised by this internet of energy.
"We believe in the long run that there will still be energy providers and more central entities that will do aggregation and grid balancing and so on, but I would say that it would be more on an eye-to-eye level where consumers will talk to an energy provider because this technology will enable blockchain and other technologies to do things in a reliable manner and not rely on an energy or a power provider.
"It will make things more interesting but efficient for both sides," Klaffus said.