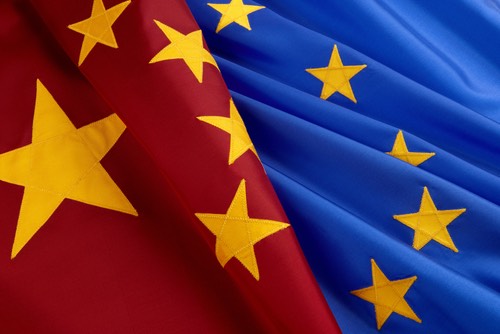 European carmakers will have another source of Chinese battery technology in their backyard, with SVOLT Energy Technology revealing it has plans to build a manufacturing base there.
General Manager at SVOLT Yang Hongxin said that the company has plans to eventually have five production bases around the world, in news that will appeal to carmakers concerned by an overreliance on battery production out of Asia.
"The global plan is to reach a capacity of 100 gigawatt hours (GWh) by 2025," he said.
Speaking at an event in Baoding, SVOLT's Yang added that a base in the United States is also envisaged, but is still a fair way off.
The security of battery metals processing and battery manufacturing capabilities has been a hot issue in countries that aren't China (which dominates the supply chain), with experts from around the world saying at the Lithium Supply & Markets Conference that a diversified supply chain is vital for the electric vehicle (EV) market's future. The United States is looking to secure its own battery metals supply.
SVOLT hasn't revealed which European country its manufacturing base will be built in, but Yang said that it will include a research center and associated factories for the battery materials, cells and modules.
SVOLT will need to invest 2 billion euros to construct the facility.
According to Yang, construction will start in the second half of 2020 after a 1 billion yuan fundraising round, and production will begin by 2022. The company plans to increase production to 24 GWh by 2025.
A senior official at SVOLT, Cao Fubiao, told Reuters that the plant's first customer will likely be its former owner, Great Wall Motors (OTC Pink:GWLLF,HKEX:2333), which SVOLT split from in 2018.
Great Wall Motors is the owner of the Haval SUV brand and the Great Wall passenger car and truck brand. Haval is China's biggest SUV manufacturer, with a range of almost 20 SUVs including multiple plug-in EV variants.
Cao also said that SVOLT is speaking with multiple French and German carmakers about supplying batteries for their own EV offerings, but did not name names.
SVOLT is not the only Chinese battery maker making inroads in Europe, with Contemporary Amperex Technology (SZSE:300750) (CATL) already blazing that trail to build a 14 GWh production facility in Germany that will provide batteries to BMW (OTC Pink:BYMOF,ETR:BMW).
CATL has been pretty busy in Europe, having recently been named as a strategic partner with Volkswagen (OTC Pink:VLKAF,FWB:VOW) in its bid to secure the materials for its lofty EV goals.
This will benefit both companies, as Volkswagen will need 150 GWh worth of battery production annually in Europe by 2025.
CATL, along with Northvolt from Sweden and South Korea's SK Innovation (KRX:096770), LG Chem (KRX:051910) and Samsung (KRX:006400), will be the beneficiaries of Volkswagen's 50 billion euro spend on battery cells.
To read more about what carmakers around the world are doing to secure various phases of the battery supply chain, read our two part series here and here. SVOLT is in the process of developing cobalt-free batteries in order to sidestep concerns around sourcing the material.