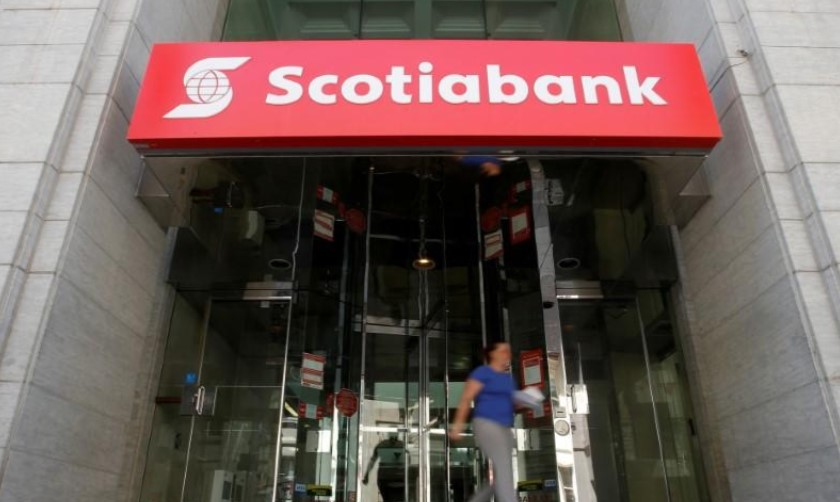 Canada's Bank of Nova Scotia (Scotiabank) is limiting lending by its ScotiaMocatta metals unit as it embarks on a radical restructuring likely to halve the size of the business, sources familiar with the matter said.
Mocatta is the largest financier of the global precious metals supply chain, accounting for some 15-20 percent of lending to clients ranging from refiners and jewelers to carmakers and petrochemicals producers, industry sources say.
Those sources place the value of its leases, credit lines and consignment lending of precious metal at $8 billion.
While rivals are likely to take on most of Scotia's business, its withdrawal will see the pool of cash available to the industry dwindle further after banks including Barclays, Deutsche Bank and Commerzbank scaled back or exited the market in recent years.
It could also leave smaller clients short of financing options and facing higher borrowing costs.
Ten industry sources told Reuters that ScotiaMocatta was curtailing lending to the physical metals supply chain and would refocus on major corporate clients which have broader relationships with Scotiabank.
"Scotia has already started calling clients and exiting … they are not going to deal with standalone ScotiaMocatta clients anymore," one source said.
Clients were being given time to make alternative arrangements with the wind-down expected to take at least a year and a half, sources said.
"Some institutions they deal with will continue at least for the foreseeable future," said a banking source, adding that other clients are being given dates by which to move their business.
In response to a request for comment, Scotia referred to a statement by its investment banking chief Dieter Jentsch in February in which he said the Mocatta business would change but gave few details.
"We are making organizational changes to simplify our operating model to better align our resources with our strategy and priorities," Jentsch said at the time.
"In North America and Europe, the metals lending business will be integrated into our corporate lending platform while metals sales and trading will be integrated into our global commodities trading business. We remain committed to meeting the needs of our clients."
SHRINKING FAST
Scotia's pullback comes after a strategic review of Mocatta began in 2016 following a string of lawsuits related to the manipulation of gold and silver benchmarks and dissatisfaction with performance.
It also follows a failed attempt to sell the business.
Mocatta's origins stretch back to the 17th century and sources estimate its annual revenue at $150-$180 million, the bulk of which comes from precious metals.
It has large operations in India and China, the top consumers of physical gold, and is one of five banks that settle bullion in London's $5 trillion a year gold market, the world's biggest.
Scotia has not yet decided on the future of Mocatta's Asian arm or whether to continue clearing and vaulting precious metals, sources said.
But in Europe and the United States it is shrinking fast, sources said.
"In North America they'll keep more of the business because they are a North American bank. Europe is non-core. (Globally) they'll keep half," said one.
Mocatta's managing director in North America, Tim Dinneny, left the bank in mid-May, four sources said.
Around six more trading and sales staff in London and New York have been told they will be made redundant in October, said a source.
These cuts come after staff including Mocatta's head of Europe and global head of base metals sales were let go in May and the business was incorporated into Scotia's broader commodities business.
ScotiaMocatta had around 60-65 trading and sales staff before the restructuring began, sources said.
Scotia also still aims to sell parts of Mocatta, one source said.
"They were hoping a buyer would take everything, but that didn't happen. Now they are going to carve up some pockets of the business and try to sell those," the source said, adding that JPMorgan was organizing the sales.
JPMorgan declined to comment.
'PRICES WILL GO UP'
The removal of such a large low-cost lender means borrowing costs will rise across the industry, sources said.
Corporate clients such as carmakers and large refiners will be least affected as banks including Canada's Toronto-Dominion Bank, U.S. lender JPMorgan and China's ICBC Standard [SBKJLS.UL] are already offering to expand credit, sources said.
But banks generally are increasingly shying away from smaller industrial clients who were Scotia's speciality, with loans often secured using physical metal or equipment as collateral.
Financing costs were likely to double, said the director of a small refinery in Europe.
Scotia's exit could mark the end of an era when banks straddled the supply chain, said an executive at a major Swiss refiner.
"We will have again commission houses, brokers and refineries taking care of the physical markets and the banks restricting themselves to pure lenders."