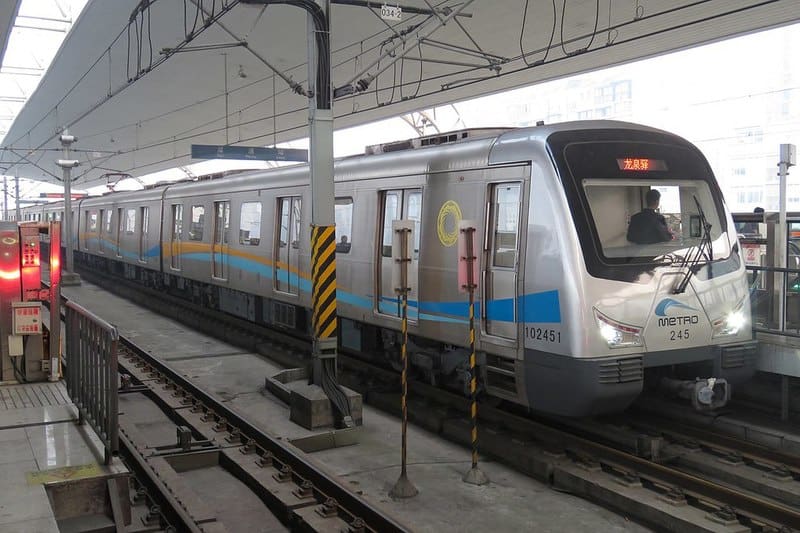 French firm Saft has secured a multi-million-euro contract from Chinese rolling stock manufacturer CRRC to deliver on-board battery systems to Chengdu Metro.
Under the two-year contract, the company will supply Saft MSX nickel-technology battery systems for 130 trains scheduled to operate on Lines 5, 8 and 9 of the Chengdu Metro.
The battery systems will serve as backup power for critical control, safety and passenger comfort systems during disruptions in main power supply.
Additionally, the compact systems will enable CRRC to free up space and reduce weight on the new trains.
The MSX design batteries are around 40% smaller and 30% lighter compared to other nickel-based batteries.
CRRC Changchun Railway Vehicles Company vice-general manager Wang Guijiu said: "As a strategic transportation network, it is vital that trains on the Chengdu Metro are fitted with high-quality and reliable components.
"Saft's batteries have demonstrated their reliability on Lines 3 and 4, which gave us confidence to place further orders for Lines 5, 8 and 9."
As per the terms of the contract, Saft will supply CRRC with a total of 434 MSX battery systems for the 130 trains.
Each train for Lines 5 and 9 will be equipped with four battery systems, while the trains for Line 8 will be fitted with two battery systems.
The on-board battery systems are capable of providing up to 45 minutes of backup power. They will also provide emergency traction power to Line 5 and 8 trains, enabling the vehicles to travel short distances of up to 2km during emergencies.
The MSX batteries are designed and manufactured in Saft's Bordeaux factory in France and assembled by CRRC in China.
Deliveries of the cells are scheduled to be completed by the end of this year.