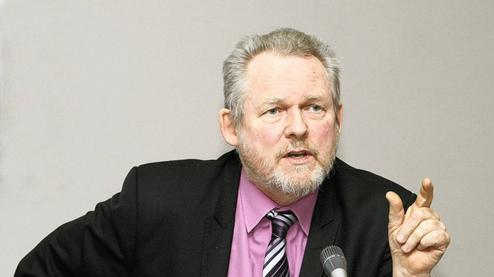 Trade and Industry Minister Rob Davies yesterday reiterated that South Africa's steel and aluminium did not pose any threat to the US national security.
Davies said this while attending the 17th African Growth Opportunity Act (Agoa) Forum in Washington, DC, which brought together trade ministers from Agoa-eligible countries, the US government, the private sector and from civil society to discuss the implementation of Agoa under the theme "Forging New Strategies for US-Africa Trade and Investment Forum".
This was after reports that South African producers said they could possibly consider litigation against the US if it imposed new tariffs on aluminium-based exports. Davies said South Africa's steel exports to the US accounted for less than 1percent of total US imports. Although this represented a small fraction of US imports, South African exports of steel to the US accounted for 5percent of South African production, equating to 7500 jobs in the steel value chain. The minister said South Africa's exports of aluminium were about 1.6percent of total US aluminium imports and that the country supplied specialised aluminium sheet, coil and plate for automotive, battery, and aerospace industries in the US.
"It is clear that South Africa does not pose a threat to US national security and the steel and aluminium industries, but it is a source of strategic primary and secondary steel used in further value-added manufacturing in the US," he said.
The US earlier decided to impose Section 232 duties on imports of steel and aluminium, including South Africa, on the basis of national security objectives. Davies expressed concern on the Section 232 investigation on vehicles and vehicle components. The minister indicated that if Section 232 duties were to be imposed on vehicle exports from South Africa, the country's Agoa benefits would be significantly eroded.