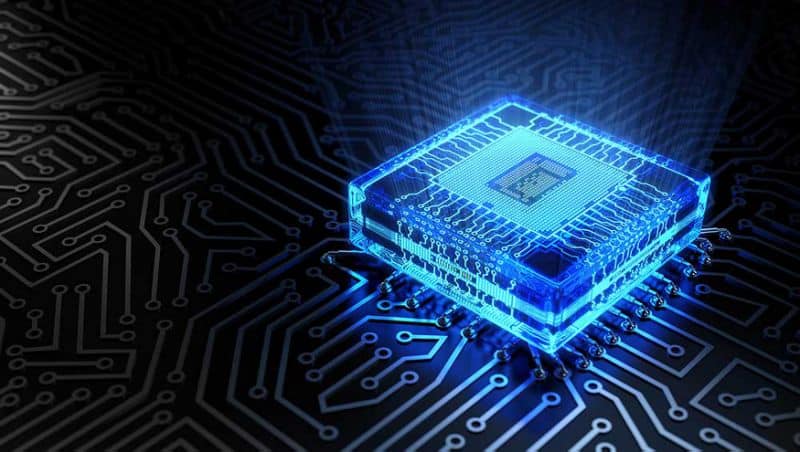 utures for the S&P 500 index futures fell modestly early Monday morning after German coalition talks broke down, putting into doubt the future of long-running Chancellor Angela Merkel. Meanwhile, Marvell Technology (MRVL) reportedly is near a deal to buy fellow Cavium (CAVM) for $6 billion as chip takeover buzz has heated up with Broadcom (AVGO) making a $130 billion overture to  Qualcomm (QCOM).
S&P 500 futures fell 0.3% vs. fair value. So did Dow and Nasdaq 100 futures.
German Talks
Month-long talks on forming a new German government collapsed Sunday night, as the Free Democratic Party walked out. Merkel's Christian Democrat Party, along with Bavarian CSU sistery party, were trying to form a coalition with the Free Democrats and the Green Party.
Merkel could try to form another grand coalition with the Social Democratic Party, but SPD leaders say they aren't interested in continuing to be the junior partner.
The euro fell on the news from Germany, the European Union's largest economy.
Chip M&A
Marvell Technology is near a deal to pay about $6 billion for Cavium, or at least $80 a share in cash and stock, the Wall Street Journal and Reuters reported. That would be at least 17% more than what Cavium was trading at in early November when the WSJ first reported on talks.
The companies reportedly will announce the deal as soon as Monday.
The Marvell-Cavium deal talks come as Broadcom recently offered $130 billion for fellow wireless chipmaker Qualcomm. Qualcomm has rejected the offer as undervaluing the company. Both Broadcom and Qualcomm are suppliers to the Apple (AAPL) iPhone.