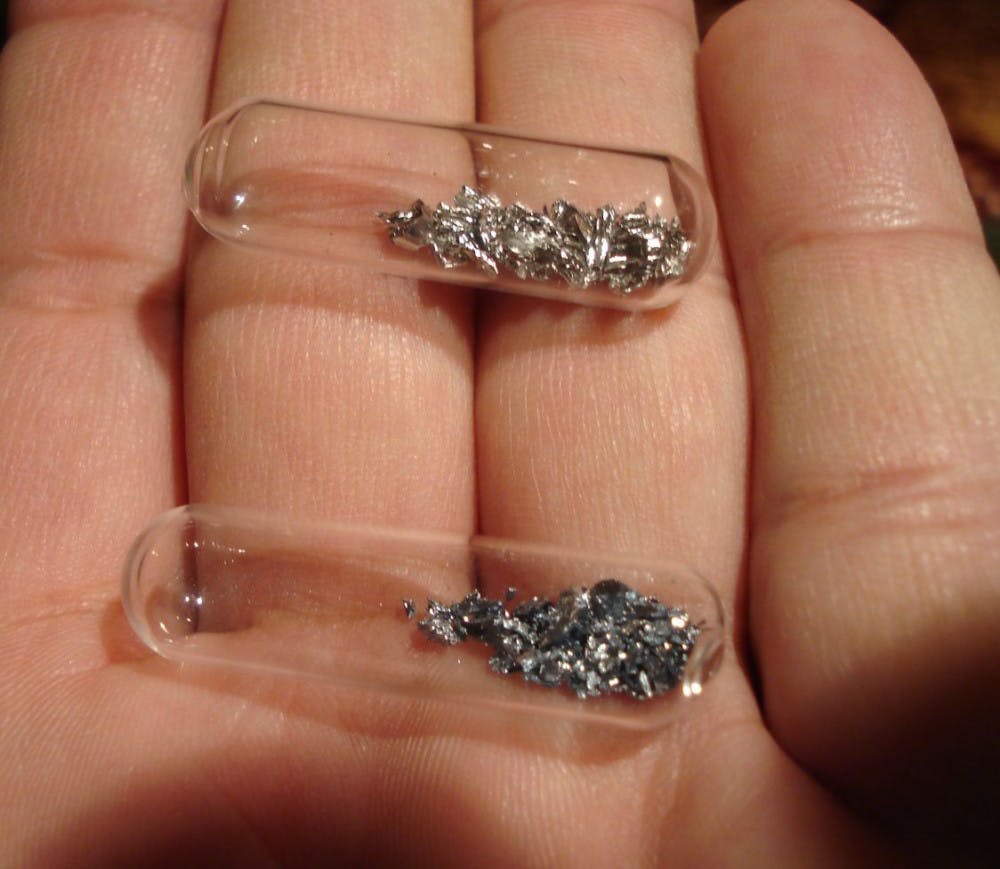 A recent Rutgers study has found that iridium, a periodic table element, may actually "lose its identity" when it reacts with nickel, another periodic table element. This could have larger implications for quantum materials and electronics.
Michele Kotiuga, a postdoctoral associate in the Department of Physics and Astronomy, spoke on the specifics of this study.
"This study is about what happens at the interfaces superlattices (heterostructures patterns at the nanoscale) of lanthanum nickelate (LaNiO3) and strontium iridate (SrIrO3)," she said. "We found that at the interfaces, up to one electron can transfer across the interface from a nickel site to an iridium site."
Kotiuga said that this results in insulating behavior at these interfaces. The electrons associated with the iridium sites are affected by structural distortions at the interface, resulting in an atypical state for iridium ions.
Xiaoran Liu, also a postdoctoral associate in the Department of Physics and Astronomy, led the experimental activities of the study. As the first author, he also led the writing of the study's manuscript.
"Fabrication of the material and the theoretical study were performed at Rutgers University," he said. "Advanced electronic and magnetic characterizations were performed at Argonne National Laboratory and Lawrence-Berkeley National Laboratory."
The study began in spring 2017 and was completed in fall 2018, Liu said. It then took another year for writing the manuscript, referee response and final online publication.
Liu said that one of his biggest interests as a condensed matter physicist is to design and recognize novel quantum states of matter in artificial materials.
One way to achieve this is to artificially fabricate interface, he said. This is composed of structurally, chemically, electronically and magnetically diverse materials.
"Iridium and nickel compounds, which individually contain rich striking phenomena are ideal playgrounds," he said. "Nevertheless, there was no answer about whether such an 'interface' can be experimentally established, not to say what type of novel quantum states can be revealed."