The Central Research Institute for Marine Electronics and Technology (CRIMET) will increase power of the new solid-fueled battery BTE-50K-E for air-independent powerplants; the power will grow from 50 kW up to 100 kW, a well-informed insider told Mil.Press Today.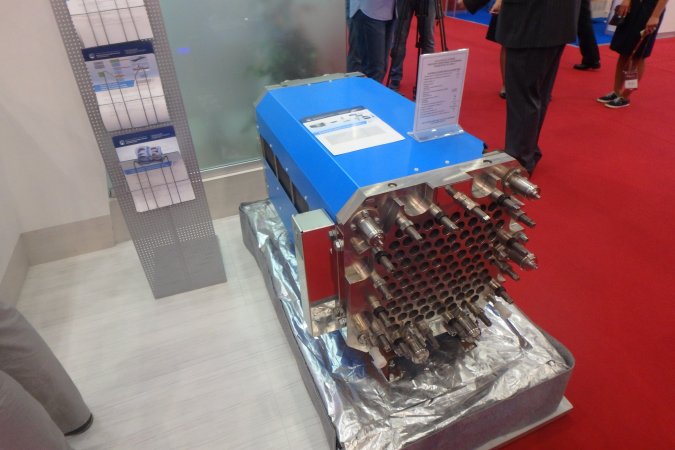 According to him, developers of the third-generation megawatt-class air-independent powerplants (Rubin and Malachite design bureaus, CRIMET) are expecting funds to continue works.
The CRIMET-designed battery is a part of 250-450 kW modules consisting of an electrochemical generator and a hydrocarbon fuel converter.
The electrochemical generator has been already made, and the converter is still being developed, Mikhail Kasatkin, deputy chief designer for hydrogen energy at CRIMET told Mil.Press Today.
Upon upgrading, the system will be used in air-independent powerplants of advanced Russian submarines. The prototype battery has successfully passed tests.
In June 2017, Russian Navy's deputy commander for armament Vice Admiral Viktor Bursuk told Mil.Press Today that Project 677 Lada would be the basis for development of submarines with air-independent powerplants.
The BTE-50K-E battery obtained the advertising and exporting certificates in 2017.
CRIMET is the largest scientific and research subdivision of the Krylov Center. The institute is engaged in hydrogen energy technologies since 2003.