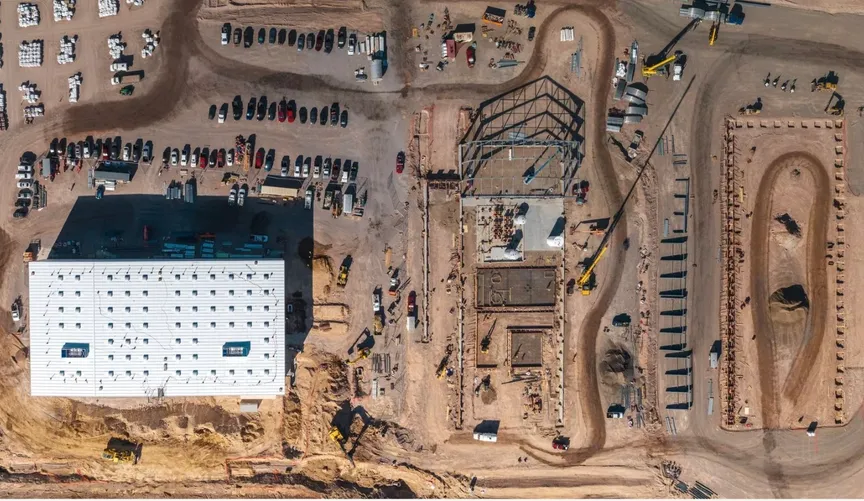 Redwood Materials needs a lot of money to scale up its plans to supply U.S. demand for lithium-ion batteries with recycled metals and materials. On Tuesday, the startup founded by Tesla co-founder and former CTO JB Straubel got a big chunk of that funding, landing more than $1 billion in venture investment.
Tuesday's Series D round more than doubles the equity raised by Redwood Materials to date to $2 billion and sets the company's internal valuation at $5 billion, according to news reports. The new round was co-led by Goldman Sachs Asset Management, Capricorn's Technology Impact Fund and accounts advised by T. Rowe Price Associates.
It's a notably large funding round in a cleantech sector that's seen venture capital investment shrink over the past year. But it's commensurate with the scale of Redwood Materials' ambitions. The company plans to start production at a $3.5 billion recycling and materials production facility in McCarran, Nevada later this year and build a second $3.5 billion factory in South Carolina.
The Carson City, Nevada–based company is one of the most richly funded of a number of startups seeking to recycle a significant amount of the materials needed to support U.S. lithium-ion battery production. The vast majority of lithium-ion battery minerals and materials are made in China, with North America meeting only a tiny portion of global demand.
In the U.S., more than $50 billion has been invested in battery manufacturing capacity over the past year, driven by lucrative tax credits and incentives from the Inflation Reduction Act. That's enough to build roughly 331 gigawatt-hours of batteries annually, largely to meet demand for electric vehicles. By 2030, U.S. battery production capacity could top 1,000 gigawatt-hours a year.
Redwood Materials wants to supply enough anode and cathode components to provide 100 gigawatt-hours of that battery capacity a year by 2025 and 500 gigawatt-hours a year by 2030. In February it won a conditional commitment for a $2 billion loan from the U.S. Department of Energy's Loan Programs Office.
Its Nevada factory will produce anode copper foil from a combination of raw materials, scrap from battery factories including Tesla's Gigafactory in Reno, and depleted batteries from across the country. It also plans to expand the production of cathode active materials for battery customers including Panasonic.
While much of the burgeoning demand for the ingredients that go into batteries will depend on raw materials, recycling could supply an increasing proportion of the components at lower cost as the volume of recyclable end-of-life batteries grows. Recycling is also vital to prevent depleted batteries from going into landfills and reduce reliance on mining operations in countries accused of human-rights and environmental abuses.
Globally, demand for lithium-ion batteries is expected to increase fivefold by 2030, driving a need for more than $500 billion in investment, according to a June research note from Benchmark Mineral Intelligence.
The Biden administration has made increasing domestic supplies of battery minerals and materials and reducing reliance on China a strategic and clean energy priority. DOE's Loan Programs Office has offered more than $10 billion in loans to U.S. EV battery manufacturers since 2021, as well as support for battery materials production facilities, lithium mining and processing projects, and battery recyclers including Redwood Materials and Ontario-based Li-Cycle.
Other companies competing for a share of the U.S. lithium-ion battery recycling market include American Battery Technology Company, Ascend Elements and Nth Cycle.