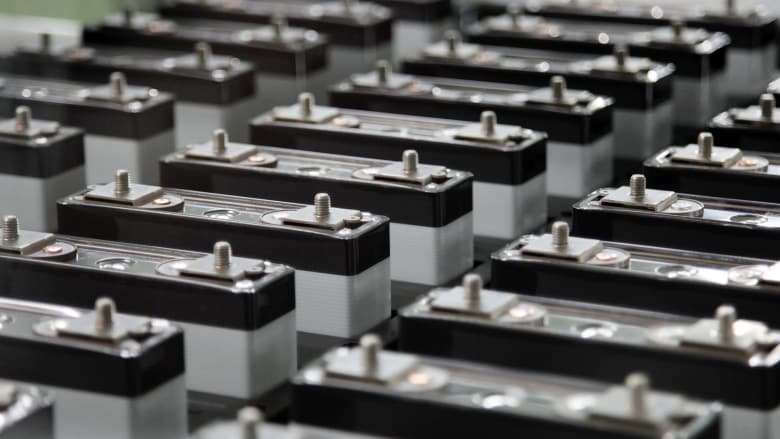 Imagine windows that could act as solar panels, with their own built-in batteries, powering your home day and night.
Or how about a gym t-shirt that records your workout?
Printable batteries are technology that could enable these futuristic devices and are being pioneered by Australian researchers.
Printable batteries are super thin energy storage and power devices that can be adhered to a range of different materials such as metals, ceramics or glass, University of NSW Professor Joe Dong said.
"Many batteries are designed only for single use, like car batteries or watch batteries, but these printed batteries can be in any shape and are providing more flexibility," he said.
Energy research like this has received a $7.5 million boost from the government as part of a swathe of funding for 132 innovative technology programs.
The government has announced $180 million in grants for new research in storage, robotics, environmental science and biomedical technology, with batteries at the heart of the funding.
New battery technologies
Battery and storage technology is forecast to boom, with the Australian Energy Market Operator predicting a steady uptake of batteries after 2021, due to the rise in electric vehicles and combined home solar and battery installations.
"This new funding will allow some of our best and brightest researchers to progress ideas that are essential to expanding Australia's knowledge base and research capacity," Federal Minister for Education and Training Simon Birmingham said.
New battery technologies research could include salt-powered batteries, hydrogen gas storage, and printable batteries.
The University of NSW is receiving more than $3 million in funding for its research hub. The hub will focus on developing technologies such as printed batteries, power-to-gas systems, and better battery control and management systems.
Self-charging devices harvesting your motions
Victoria's Deakin University is focusing on energy storage education rather than technology. It will receive about $4.4 million to train the next generation of energy storage researchers and help small to medium businesses in developing new storage technology.
Other energy projects receiving funding include research into self-charging biomedical power devices that harvest and store body energy generated during motion; new solar panel cells; and carbon-based energy storage material.
Australia is one of the world leaders in energy storage technology, and currently has the largest single lithium-ion battery installation in the world.
Tesla's 100-megawatt battery in South Australia is capable of powering 30,000 homes and has already pushed backup power into the grid to avoid blackouts following the failure of coal power plant generators.
Chief Scientist Alan Finkel said the technology will be at the heart of Australia's current energy transition.
'Australia is in a wonderful position'
"Energy storage is critically important technology – we need to supplement and support the energy transition we're going through," Dr Finkel said.
"There are 21,000 residential battery systems installed in Australia last year. This is very high for such an early industry. Australia has now installed more lithium-ion batteries, per capita, than any other country. Australia is in a wonderful position."
Mr Birmingham said the latest funding would support "researchers who will expand Australia's capability in energy production and in the critical area of energy storage".
"These researchers will be vital in working with industry to explore and develop new types of energy storage beyond batteries, for example, hydrogen storage technology."