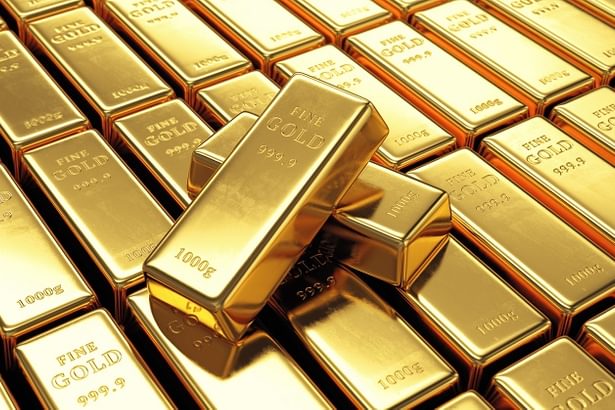 Gold prices inched lower on Tuesday as the dollar steadied amid fears of a slowdown in global economic growth and increasing pessimism due to a worsening of U.S-China trade dispute ahead of the G20 meet. Precious metals market is on dovish price action today as investors await clues on the pace of future U.S. interest rate hikes from the speech of Key figures in US Fed scheduled to occur later today and tomorrow.
Fed's Vice Chair Clarida will be out on the wires at 13:30 GMT later today followed by speech from other bigwigs like Bostic, Evans and George and there is a speech by Fed Chair Powell tomorrow from which investors expect forward guidance as Fed previously promised three rate hikes in 2019 while analysts and investors have only priced in two rate hikes so far owing to slowdown in global economy.
Investors Await Fed Forward Guidance As Outcome Will have Great Impact on USD Long-Term Outlook
Meanwhile, US greenback has seen increasing demand over escalating Sino-U.S trade tensions owing to latest comments from US President Donald Trump who told wall street journal that he plans to raise the tariff on Chinese goods from 10% to 25% for products worth over $200 billion. Investors continue to believe that the latest bout of dollar resilience at this juncture is borne out of market nervousness and not from any renewed Fed hawkishness which is what makes the speech from US Fed so important as this would also greatly affect price action of dollar-denominated metals and appeal for safe haven instruments on whole.
Meanwhile, Spot Silver XAGUSD is trading at $14.22 an ounce down by 0.04% on the day. Oil settled higher Monday, with U.S. prices posting their biggest one-day rise in eight weeks—just after suffering their worst session percentage loss in three years.
Talk of a meeting of Russian and Saudi oil members this week was driving speculation of an early agreement to cut production, ahead of the much-anticipated Dec. 6 meeting of the Organization of the Petroleum Exporting Countries. Leaders from Saudi Arabia and Russia are scheduled to attend the Group of 20 gathering in Argentina later this week and presence of these two bigwigs in an event which also sees the attendance of US President Trump reinforces the impression that the market could possibly see a high impact headline regarding oil production/supply cut decisions before OPEC summit. Spot Crude WITUSD is currently trading at $51.13 per barrel down by 0.60% on the day.