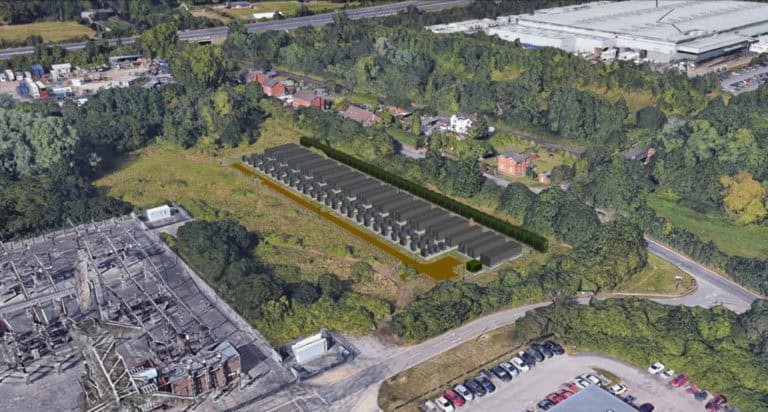 Energy storage firm Pivot Power has announced plans for a £25 million 'grid-scale' battery and electric vehicle charging hub on the outskirts of Southampton.
The site will be the first of a proposed 45 location operated by the company, it says, that will combine large-scale battery storage with rapid charging facilities for electric vehicles.
Test Valley borough council has given the company permission to install a 50MW battery at Nursling electricity substation at a cost of up to £25 million, which it expects to be operational by July 2019.
The site at Station Road is close to Junction 3 of the M27, and the company intends to submit a separate planning application for an EV charging 'superhub' at another site in the area.
Pivot Power is in the process of identifying a site for an EV charging superhub, which will share the same grid connection as the battery. This will be the subject of a separate planning application.
Matthew Boulton, chief operating officer of Pivot Power, said: "We want to support councils working to clean up air pollution, promote low-carbon policies and develop a sustainable economy with better services for local people. Close collaboration will ensure that we build the right infrastructure in the right place to make it easy for drivers, businesses and public services to switch to electric vehicles."
Pivot Power
Pivot Power will build the battery on a 1.6-acre plot on National Grid land and inside its secure perimeter.
It will be housed in 25 containers, surrounded and concealed by a security fence and a three-metre high wooden fence. The site is next to the substation and screened by mature trees and hedgerows on the other three sides.
Construction is expected to start around March 2019 and take three months.
Pivot Power has financial backing from Downing LLP, a UK-based investment manager which has funded over 100 deals into renewable energy investments since 2010 totalling more than £500 million.
The company is already in talks with institutional and strategic investors, and potential partners, such as car manufacturers, charging providers, and technology and energy companies, it says.