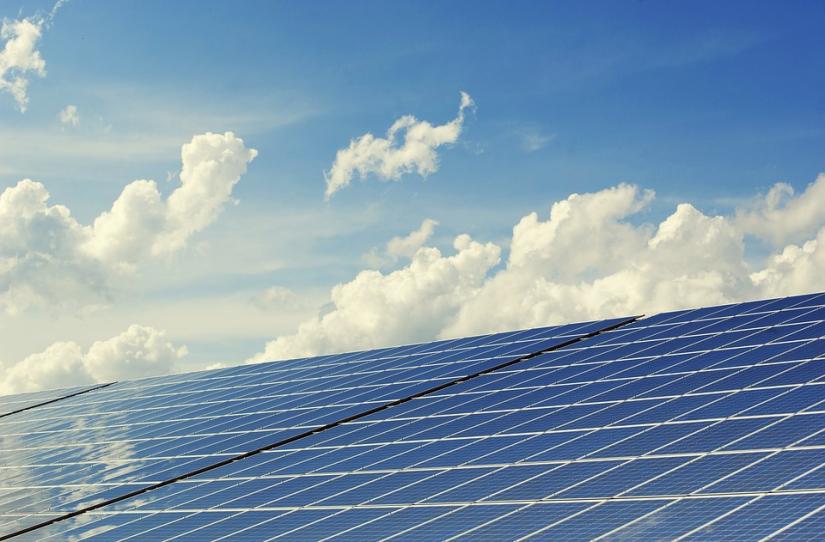 A statewide team of scientists, business owners, energy sector workers, volunteers from environmental and solar organizations, and others have worked with the state government on a plan to make Pennsylvania 10% solar-powered by 2030.
The program, named Finding Pennsylvania's Solar Future, is funded by the Pennsylvania Department of Environmental Protection (DEP), which received a grant from the U.S. Department of Energy's SunShot Initiative.
Jack Barnett, board member of the Honesdale-based environmental group Sustainable Energy Education Development and Support (SEEDS) and president of the Clean Energy Co-op, is one of over 500 stakeholders in the project. David Ford and Jocelyn Cramer, chair and executive director of SEEDS respectively, are also stakeholders.
The plan's 10% target aims significantly higher than the state's current goal of becoming .5% solar-powered by 2021.
In 2017, only .2% of Pennsylvania's electrical-consumption was solar-produced, according to the Solar Energy Industries Association. That number is nearly 6 times lower than New York's and about 19 times lower than New Jersey's.
Barnett believes that this is partially due to the powerful industries in Pennsylvania that oppose solar development. "[Compared to surrounding states], Pennsylvania has a lot more special interests in the embedded energy industry," he said. "Both our history of coal production and the more recent natural gas industry have interests that would counter and fight against increasing the solar proportion."
Pennsylvania is a national leader in unsustainable energy practices, currently the sixth-largest producer of electricity from coal and the second-largest producer of natural gas. However, the leaders of this program hope to make the commonwealth a leader in clean energy instead.
One of the biggest obstacles to success is gridlock in Harrisburg. "In the past three or four years very little progress has been made on these kinds of initiatives… There are so many special interests that can divert legislators' attention and therefore not do the right thing for the whole state and the community," said Barnett.
Despite this history of gridlock, shareholders are optimistic that this plan offers a variety of benefits that make it attractive on both sides of the aisle. The report states that committing to solar energy can have "enormous benefits" including improved public health, economic growth, job opportunities and decreased greenhouse gas emissions.
The report estimates that moving forward with the plan would cost between $513 and $613 million annually, which would account for less than 1.5% of Pennsylvania's annual energy expenditures—$45 billion. However, the findings also showed that the economic benefit to committing to solar would be roughly $1.6 billion a year, a benefit of over $25 billion by 2030.
Barnett urges all Pennsylvanians who care about the state's future energy supply to read the plan and comment on the DEP's website, either to express support or criticism. "Only with rational discussion and compromise across the broad set of interests will progress be possible," he said.