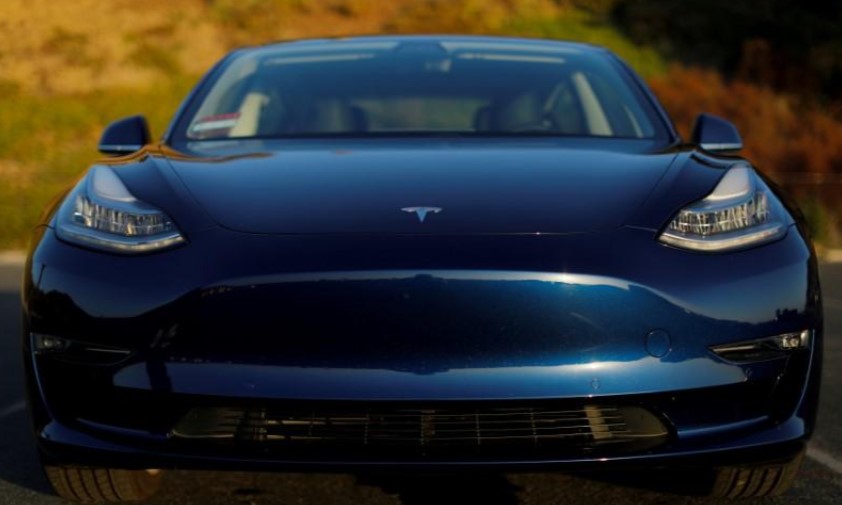 A senior Panasonic Corp official on Thursday said a pickup in production of Tesla Inc's Model 3 cars, after earlier delays, has resulted in occasional battery shortages.
"There has been a sharp improvement in production equipment and we are now occasionally having battery shortages," Yoshio Ito, head of Panasonic's automotive business, said at the company's general shareholders meeting.
Ito made the comment after Tesla Chief Executive Elon Musk earlier this month said the U.S. automaker should achieve its 5,000 cars-per-week target by the end of June.
Panasonic currently produces battery cells for Tesla in Japan as well as at Tesla's so-called Gigafactory in the U.S. state of Nevada, which Panasonic jointly operates.
Panasonic sees batteries as central to its plan to boost automotive business revenue to 2.5 trillion yen by the year through March 2022 from 1.8 trillion yen ($16.3 billion)estimated for this financial year.
"I wouldn't say the delay (in Tesla's Model 3 production) had no impact on our business, but we are in close communications with Tesla and working to steadily improve production," he said.