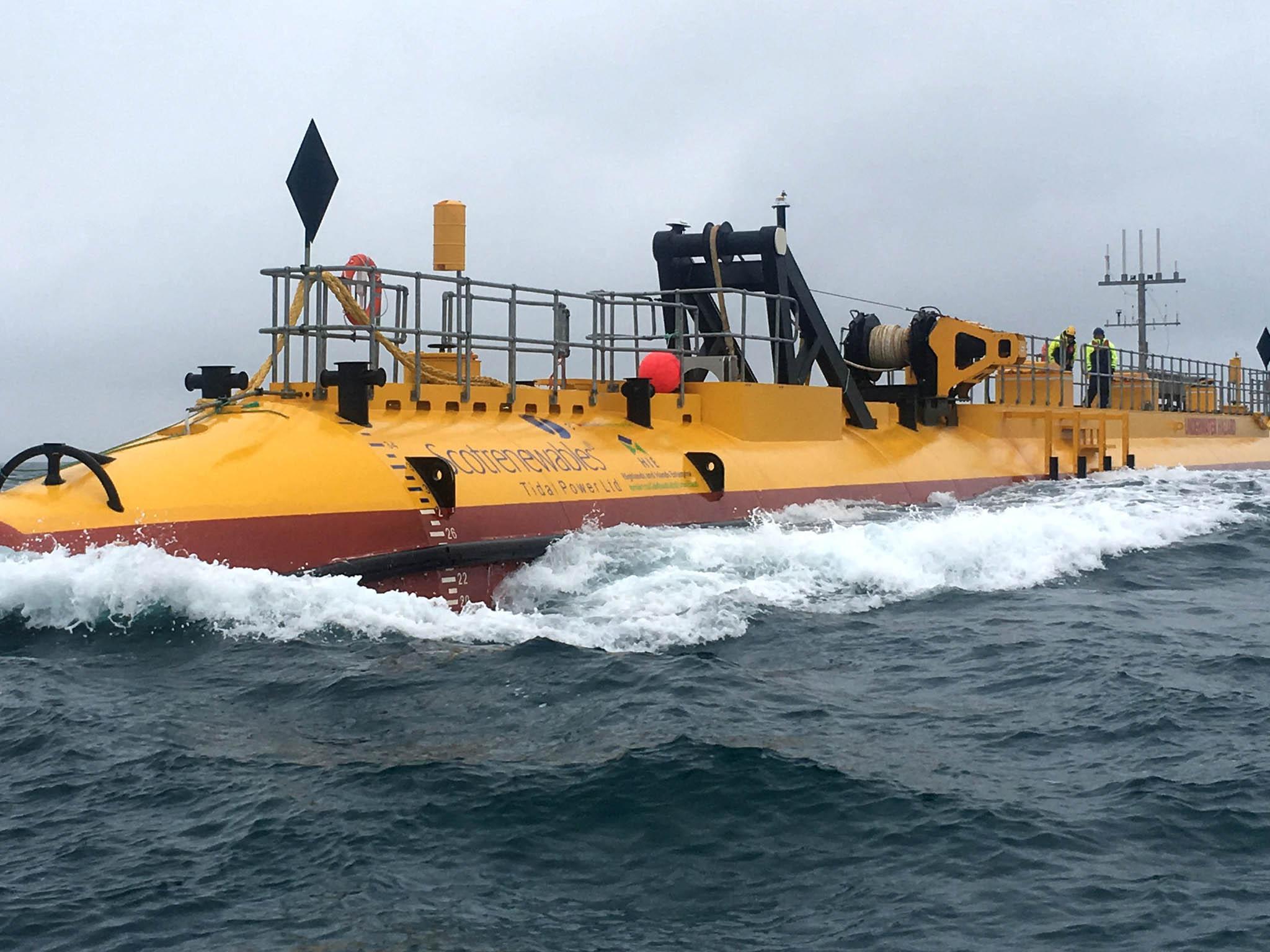 The European Marine Energy Centre (EMEC) based in the Orkney Islands has been named among the top 200 most influential world projects.
The facility, set up to test, demonstrate and verify the wave and tidal energy devices was established in 2003.
EMEC has housed 20 developers from 11 different countries to allow testing of new tidal and wave projects.
The site has most notably been heavily involved in the world's largest floating tidal test turbine, Scotrenewables' SR1-2000 and the newly submerged Microsoft data centre.
The Carbon Trust claimed an estimate in 2011 that 20% of the UK's electricity could come from marine renewables; an industry in which the UK is in pole position and in which there are world-wide export opportunities worth billions.
Neil Kermode, managing director of EMEC, said: "EMEC are delighted to have been recognised for the pioneering and world-changing work that is taking place on our sites. As well as the fantastic achievements in device development and testing, we are also driving and supporting projects which are daily fostering innovation at our test centre.
"In the last 12 months alone we became the first to produce hydrogen from tidal energy and recently hosted the deployment of Microsoft's underwater data centre here in Orkney."
"All the advances taking place at EMEC bring huge opportunities to the marine industries of the UK. With the continued encouragement, further investment and commitment from the UK Government, we know marine energy will help make the UK a prosperous, decarbonised and green economy."