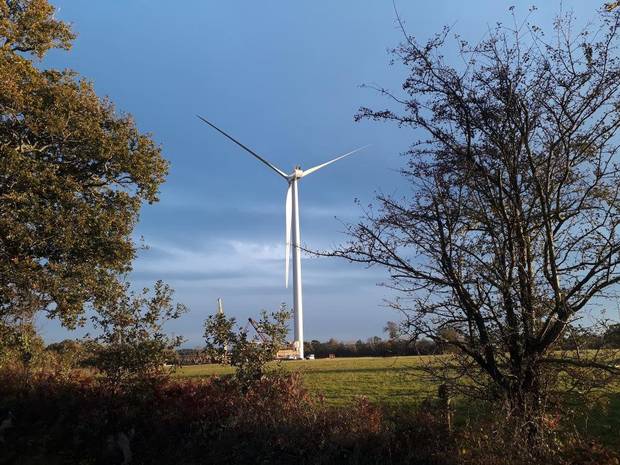 Dublin-based NTR has entered the French renewables market, spending €35m on two wind projects.
The sustainable infrastructure investor and asset manager acquired 'Bricqueville', an 8.8MW project from RES Group, and 'Saint-Pierre-de-Juillers', a 10.2MW wind project from BayWa.
Located in the Normandy region, the Bricqueville project is entering into production. Once fully operational, it will produce enough clean energy to power approximately 4,000 homes.
The Saint-Pierre-de-Juillers project is located in the Nouvelle-Aquitaine region, and is producing enough clean energy to power over 7,000 households. "These two acquisitions are a strong demonstration of our intent to be an active participant in the rapidly growing French wind and solar market," Manus O'Donnell, chief investment officer of NTR, said.
He said the company intends "to further expand our French presence with both international and domestic developers".
This is the second recent transaction for NTR's Renewable Energy Income Fund (II), which has been set up to invest in onshore wind and solar assets across a number of European markets.
Last month the fund acquired nine operational solar assets in the UK for a total of €61.3m. A previous renewable energy infrastructure fund that was launched in 2015 is now fully invested.
This month the world's largest international financier for renewable energy, the European Investment Bank (EIB), confirmed its intention to back renewable energy investment across Europe in cooperation with NTR as part of the fund.
The EIB is to provide €84m to support NTR's long-term investment in European renewables.
Following detailed analysis of European renewable energy investment trends, the NTR fund expects to support 15 to 20 different renewable energy projects, representing approximately 700 MW of clean energy power generation.
Last year the EIB provided €4.4bn for investment in renewable energy projects worldwide, and in May this year it confirmed a €79.5m backing for the Oweninny wind farm in Co Mayo.