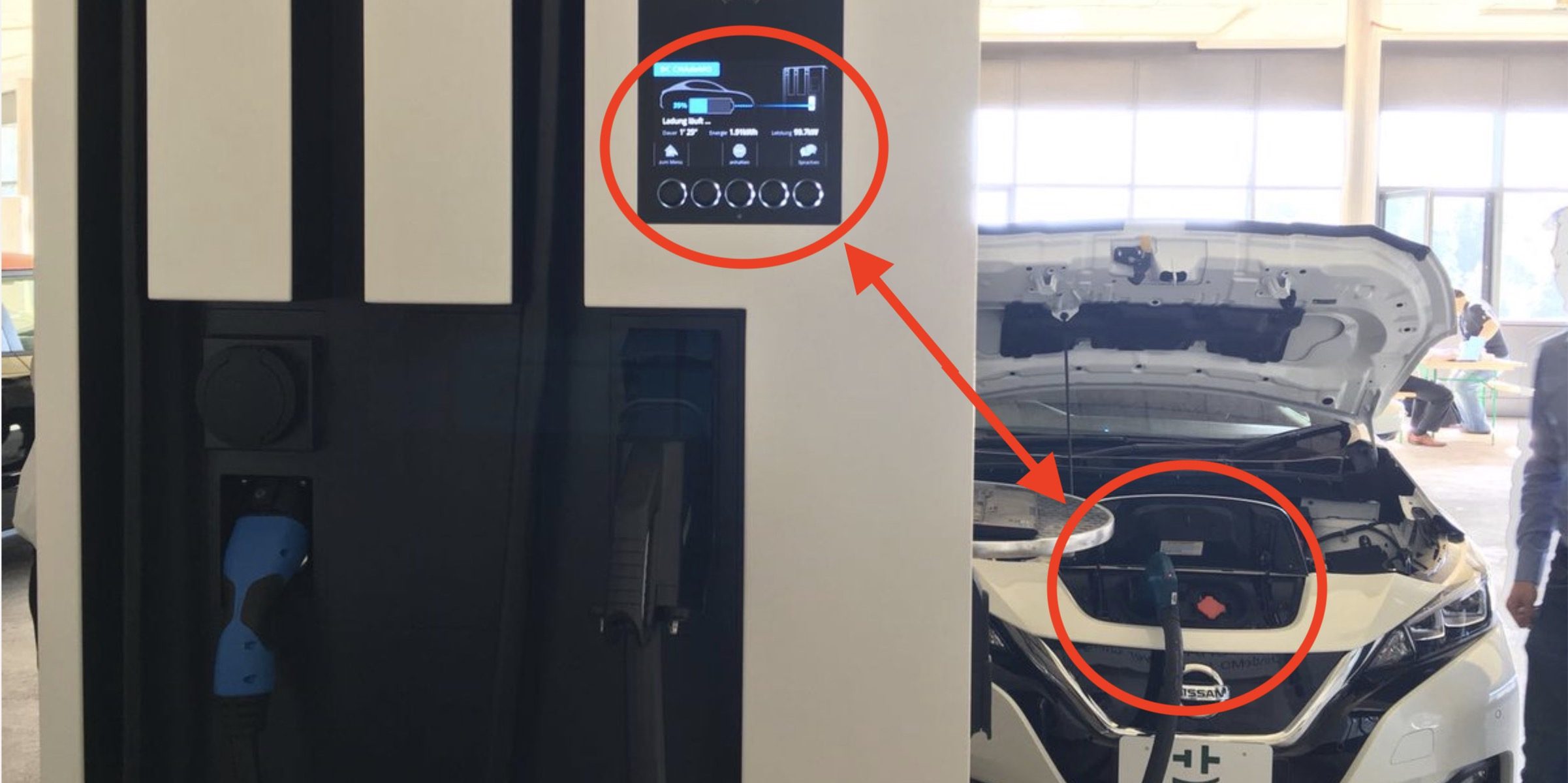 When Nissan released the next-generation last year, many were disappointed that it didn't feature the long-anticipated bigger 60 kWh battery pack and quicker fast-charging technology.
Over the last few months, we learned that the updated powertrain is actually coming with the 2019 version of the Leaf.
Now we see the upcoming new electric vehicle leaked in a new fast-charging test by a charging station manufacturer.
The biggest change with the next-gen Leaf ended up being the new design.
In terms of powertrain, Nissan introduced a new bigger 40 kWh pack, but it still featured the old architecture without active temperature management.
Information that leaked from a Nissan presentation earlier this year showed that the Japanese automaker was holding the powertrain update for the 2019 version.
Based on the report, the new version of the vehicle would feature a 60 kWh battery pack as expected, but also a new 160 kW electric motor, 11 to 22 kW onboard charger, and a fast-charging capacity of ~100 kW or about twice as powerful as the current version.
Those details are still unconfirmed, but it appears to be solid.
Now Swiss electric car charging station maker EVTEC confirms some of those details as it releases on Twitter images of them testing their fast-charger with what they claim is a "new generation [Leaf] with the 60 kWh battery":
EVTEC claims that its test was "succesful" and the images show the new Leaf charging at 102 kW.
Fast-charging has been controversial with the latest versions of the Leaf as Nissan has been limiting the charging capacity with repeated charge cycles, which created a controversy since it often results in the Leaf not charging as advertised.
The automaker claims that it is in order to limit battery degradation.
A new battery pack with the new 2019 version is expected to fix the problem and allow a higher charge rate.
Nissan is reportedly changing battery cells from AESC, Nissan's own battery company which they sold this summer, to LG Chem.
The new battery pack is also reportedly equipped with a thermal management system, which would be a big step up for Nissan.
EVTEC's pictures are encouraging showing a 102 kWh charge rate on its CHAdeMO charging station while the battery pack's charge status is at 32%.