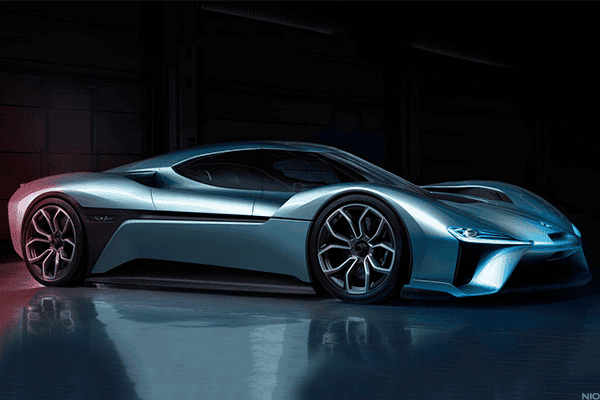 Nio, the Chinese electric car maker that recently went public in U.S. markets just last month, is well off its session high but still up about 5.5% to $7.80 on the day. Of all days for a stock like Nio to post big gains, not many had expected this.
Shares are on the move after it was reported that Baillie Gifford has taken an 11% stake in the company. Worth noting is that Baillie Gifford is one of the largest investors in Tesla Inc
Specifically, Baillie Gifford is the second-largest institutional investor behind Fidelity, holding a 7.7% stake in Tesla stock. Worth pointing out is that Fidelity owns a 12.35% stake, while CEO Elon Musk owns about 22% of the equity. Together though, more than 40% of the outstanding share count belongs to these three parties.
For its part, Tesla shares are getting whacked (like most stocks) Wednesday. Shares are down about 5% to $250, a move that's leaving the stock in a precarious position. Here's TheStreet's latest trade outline.
Many are viewing Baillie Gifford's move as a sign of confidence in Nio, as its stake in Tesla has gone on to generate massive gains. That also comes at a time where mobility investment players like SoftBank (SFTBY) turned down a stake in the Nio IPO and where the Saudi Investment Fund recently opted for a $1 billion investment in Lucid Motors.
Investing in Nio Stock
So far, Nio stock has not been too impressive. After pricing at the lower end its $6.25 to $8.25 IPO range, shares plunged to a low of $5.35 in its first day of public trading. While it did rebound to almost $14 per share in the ensuing sessions, it ultimately settled near $6 per share. That was before a host of analysts assigned varying price targets for the name.
On the plus side for bulls, even the lukewarm reports tilted bullish for Nio stock. That news, along with the report of Baillie Gifford taking a stake, has helped give a near-$2 per share gain to the stock in just a few days.
Other similarities Nio has to Tesla? Tencent (TCEHY) is an investor in both names, holding a 5% stake in Tesla and a 15% stake in Nio. Both companies also both lose plenty of money. From the company's Form F-1: "We have negative cash flows from operation, have only recently started to generate revenues and have not been profitable, all of which may continue in the future."