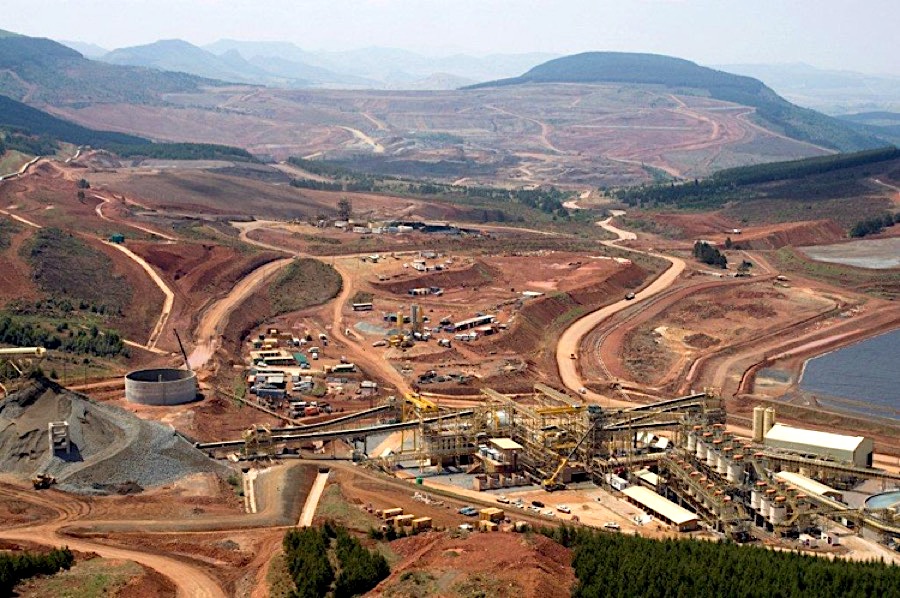 Protests that have blocked some of Eramet's mines in New Caledonia have curbed its nickel output and will weigh on annual profit, the French mining group said on Thursday.
Eramet reported higher third-quarter sales on Thursday, lifting its share price by 4 percent in early trading.
However, the company added that disruption at its Kouaoua and Tiebaghi mines was expected to have a negative effect of about 15 million euros ($17 million) on 2018 operating income.
The mine blockades contributed to a 4 percent drop in nickel metal production at its Doniambo smelter in New Caledonia during the first nine months of the year, it said.
The protests at Kouaoua started in August because of environmental concerns over new mining deposits, though operations are now resuming after talks with stakeholders, Eramet said.
A shorter protest affected the Tiebaghi mine this month, relating to an independence referendum in New Caledonia. Eramet added that it expects its annual earnings before interest, tax, depreciation and amortisation (EBITDA) to be stable compared with 2017. The company is a major producer of nickel through its SLN subsidiary, which operates in the French Pacific territory but has suffered six years of losses.
The group said SLN's nickel production costs had risen to $5.88 per pound in the nine months to Sept, 30, hit by mine disruption as well as the euro-dollar exchange rate and higher fuel prices.
Two train derailments in Gabon this year reduced volumes of manganese transported by Eramet's Comilog subsidiary despite an increase in mine output.
However, higher market prices for nickel and manganese helped to offset reduced volumes, the company said.