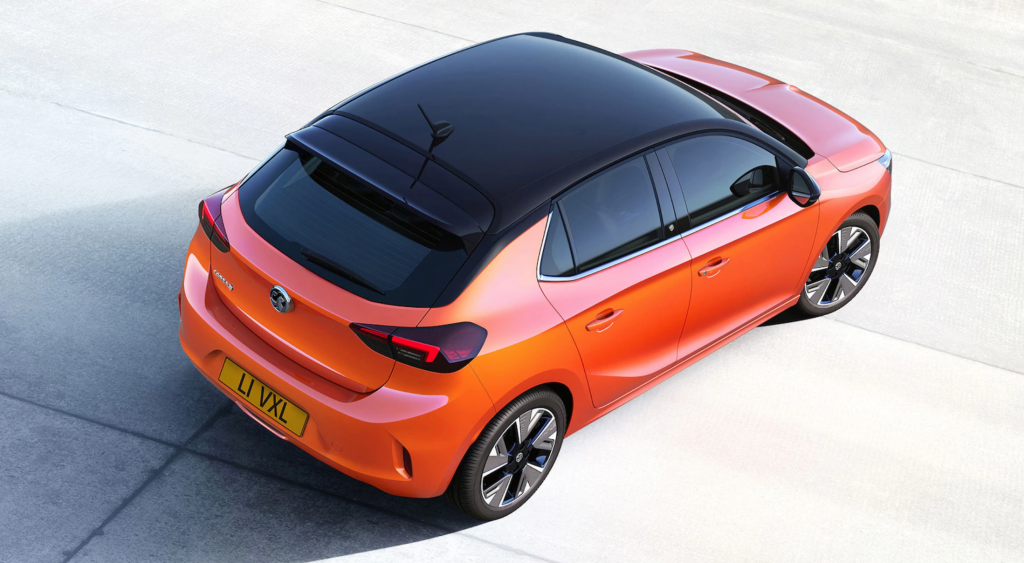 The Backstory
Although invented in 1970, the lithium battery took about 20 years to develop, and it was not until 1990 that it had widespread commercial use in portable electronics. It was not until the early 2000s that Li-ion batteries' use in EVs was considered, and the first EVs using Li-ion batteries were produced 2008 and 2009, such as the Tesla Roadster and the Mitsubishi i-MiEV, the first EV I ever owned — a nice little car way ahead of its time.
The much greater energy density of Li-ion batteries enabled relatively lightweight batteries to power electric vehicles for long distances on a single charge. In the USA and UK, back in 2010, Elon Musk and Dale Vince, respectively, both developed experimental conversions of a Lotus sports car to create high-performance electric vehicles. This demonstrated to the world just how capable and compelling an electric vehicle could be. Elon Musk went on to grow Tesla Motors (now simply Tesla) by leaps and bounds. Dale Vince put his energies into developing renewable energy generation, and the electric highway rapid charging network in the UK.
In those early days, there was no great choice in the electric vehicles that people could actually buy. The Tesla Roadster was somewhat expensive, and the next Tesla car, the Tesla Model S, was still too expensive for normal people. For a more modest price, there was the Nissan Leaf, the Renault Zoe, and the Chevrolet Volt, with one or two more quirky vehicles, such as the Renault Twizy and the Mitsubishi i-MiEV, in the wings. The main manufacturers were reticent to get on board, and have mostly limited themselves to electric versions of other vehicles, such as the VW e-Up, the Fiat 500e, and the Ford Focus Electric. And those have primarily been "compliance cars," only sold in places where the regulations basically require it.
Where We Are Now
Now, with battery prices continuously falling, ranges increasing, charging facilities improving, and public opinion finally coming around (driven in part by a growing fear of climate change and in part by improving technology), the electric car is actually the only car that manufacturers can viably develop if they want to grow. Manufacturers are divided between those that realised this some time ago (and have responded) and those that either realised it but did nothing about it or simply didn't realise that the time was high for change.
For some, it might well be too late, despite proposed mergers and alliances tossed around in the struggle to survive. It is the old story of typewriters swept aside by personal computers, film replaced by digital photography, and brick & mortar stores being replaced by Internet shopping.
A Tale of Two Strategies
With the exception of Tesla and Volkswagen, both of which have accepted the fundamental benefits of electric vehicles in their optimum design, most manufacturers have gone down the route of producing a single model with powertrain variants across the spectrum — in the form of a fully internal combustion engine (ICE) vehicle, a hybrid, a fully battery electric vehicle (BEV), and sometimes even a fuel cell vehicle. This is somewhat understandable, as it is a matter of hedging their bets and spreading out the costs of development, but it does not lead to the optimum design for an electric vehicle. How much that matters is debatable.
It is certainly seems to be the case that the Tesla and VW designs, with the battery as a relatively thin wafer-like structure positioned between the four wheels, is the optimum design for an electric vehicle. Both Tesla and VW are starting from a complete chassis — including the battery, motors, and control systems — and using that as the shared component on which to mount different bodies. That seems like the best approach, but the Nissan LEAF, has been a perfectly acceptable car as well, much loved by many owners despite having an engine-like arrangement under the hood (bonnet) and a thicker, more sculpted battery pack, part of which is fitted under the rear seats. The LEAF is very much a conventional front-wheel-drive car with electric components simply replacing what would have been the engine, gearbox, and fuel tank, but it works reasonably well as an EV and still holds the title of top-selling electric car in history (cumulatively).
New Hopefuls
Most of the major manufacturers have brought out electric versions of this kind, such as the Ford Focus Electric, VW e-Golf, VW e-Up!, Hyundai Ioniq EV, Kia Soul EV, Fiat 500e, Mercedes B250e, Peugeot e-208, and so on. Only a few days ago, we announced the Seat Mii Electric, and now Vauxhall in the UK has announced an electric version of the very popular Corsa model, the Vauxhall Corsa-e (essentially the same as the Opel Corsa-e).
Vauxhall was the UK subsidiary of General Motors, along with its sister company Opel in Europe. Both companies are now owned by PSA Group, based out of France, which produces Peugeot and Citroen cars. That particular acquisition also included the Opel Ampera-e, the European edition of GM's Chevrolet Bolt, but the deal was messy on that topic.
The New Vauxhall Corsa-e
The Vauxhall Corsa-e is now available for reservation. It promises a 205 mile WLTP range and rapid charging to 80% in 30 mins, both very adequate for the European market it is aiming for. It obtains that range from a 50 kWh battery, guaranteed for 100,000 miles or 8 years of service against any reduction in capacity below 70%. No details are given, but that charge rate is very similar to the Peugeot e-208, which also has a 50 kWh battery and achieves the same charging time using 100kWh CCS rapid charging. It is reasonably on a par with its competitors, power-wise, providing 136 hp and an acceleration of 0 to 60 mph in around 8 seconds. All of these features are so identical with the Peugeot e-208 that one cannot help surmising they are virtually the same car with different badges and styling.
Prospective purchasers can reserve their Vauxhall Corsa-e with a £500 deposit, which is also a down payment on the purchase price, which starts from £26,490 (after taking off the £3500 UK grant for electric vehicles).
Just as in its competitor, the Nissan LEAF, it has a 7 inch touchscreen, which includes satellite navigation, LED headlights, and alloy wheels. It is unusual to have an 11 kW onboard charger for level 2 charging. Also, most level 2 chargers provide a maximum of 7 kW, so it would need the right charger for that to be of advantage.
It also has rear parking sensors and DAB radio. There is talk of turning off the FM radio signal in the UK, as more people use DAB digital radio signals, so a DAB radio is future proof against that event. The full specifications will become available in September at the Frankfurt Motor Show, and production will start in January 2020.
Final Thoughts
Considering that other manufacturers — such as Nissan, Hyundai, and Kia — have comparable vehicles available today, this car might be too little too late by 2020, when things may well have moved on amongst the competition. Time will tell. Of course, there is such a thing as brand loyalty, though I have never been particularly affected by it myself, and there are people who like and trust Vauxhall cars, and the Corsa specifically, who might well choose the Vauxhall Corsa-e as their first electric car. Well, some will surely do so.