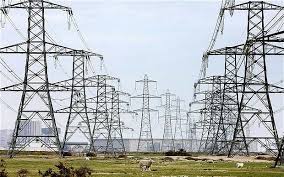 On Monday, the Financial Times reported that National Grid is looking into installing "superfast chargers" at 50 motorway service stations across the UK. The "strategic" location of those sites would mean that 90% of UK drivers would be within 50 miles of the nearest "ultra-rapid" electric vehicle charging point, it said.
Electric vehicles would be able to be charged within between five and 12 minutes using the new chargers, compared to the 20 to 40 minutes it can take currently using existing charging points, the Financial Times said. Power would be extracted from the UK's electricity transmission network. National Grid has estimated that the new charging infrastructure would cost between £500 million and £1 billion to install, it said.
Lindsay Edwards, a specialist in energy storage technologies at Pinsent Masons, the law firm behind Out-Law.com, said that National Grid's engagement in electric vehicle charging is timely.
"Government figures published in February 2018 showed that more greenhouse gas emissions now come from transport than electricity generation," Edwards said. "Increasing the uptake of electric vehicles will be key to bringing transport emissions down – the Committee on Climate Change has estimated that 60% of new cars and vans should be 'ultra-low emission vehicles' –  which are primarily electric vehicles – by 2030."
Edwards said that an effective charging network is "a prerequisite" for a shift towards greater adoption of electric vehicles.
"Connecting directly into the high-voltage transmission network could provide a solution to heavily congested local distribution networks, which would struggle to accommodate the additional demands that superfast chargers would place on the grid," she said.
James Mashhadi, also of Pinsent Masons, said there are other companies beyond National Grid working towards expanding the electric vehicle charging infrastructure in the UK.
Mashhadi highlighted the plans of a company called Ionity in this regard. Ionity is a joint venture that brings together expertise and resources of BMW Group, Daimler, Ford and the Volkswagen Group with Audi and Porsche.
Under Ionity's plans, approximately 400 new 'superfast' electric vehicle chargers will be installed throughout Europe by 2020, including an initial 44 chargers in the UK. Pinsent Masons has been advising Ionity on its partnership agreements with major petrol station and service station operators.
Providing for higher capacity with new infrastructure comes at a cost. Mashhadi said this places the emphasis onto the planning and design of the projects. Additional costs could also arise if distribution network operators (DNOs) have to complete extra works to connect new chargers to the grid, he said.
"If there are going to be high power chargers taking on power from the grid, there will need to be extra capacity built into the grid, or reinforcement of the grid, to allow the connection," Mashhadi said.
At sites where new faster chargers are to be installed for electric vehicles there may be opportunities for providers of solar and battery technologies, he said.
"To charge electric vehicles more quickly, the chargers are going to have to deliver more power than they currently do – this raises the question of how that power is generated," Mashhadi said. "There could be solar panels installed on each charger to help provide some of that power, or there could be large grid-sized batteries used on site. Those batteries could be charged during off-peak hours. This would mean that customers are able to charge their vehicles from these batteries at peak hours but charging station operators would avoid paying for electricity at peak rates during this time."
Edwards added: "If the UK is to meet its climate change targets, renewable power must take up the additional requirement for electricity generation that electric vehicles will bring. This needs to be in combination with commercially viable electricity storage to counter the intermittent nature of renewably generated electricity."
In future, we are also likely to see electric vehicle charging points facilitate not just the receipt of power but the supply of it too. In this context, electric vehicles that are charged with power could operate as batteries in and of themselves. The operators of the electricity grid could source power from those vehicles to meet demand for energy.
Mashhadi said that there is a question mark over which technical standard for electric vehicle charging will prevail. Currently, he said, there are competing interests and standards in use.
For example, Nissan currently uses the charging standard called 'Chademo' in its Leaf car – there is ongoing debate in the industry as to whether Chademo or Combined Charging System (CCS) should be adopted, he said.