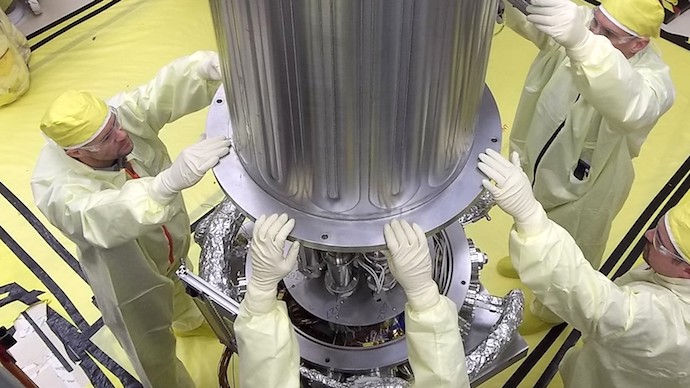 NASA and the Department of Energy's National Nuclear Security Administration (NNSA) successfully demonstrated a new nuclear reactor power system that I'm pretty sure is a not-so-subtle nod to The Simpsons.
The experiment—dubbed the Kilopower Reactor Using Stirling Technology (KRUSTY, like the cynical clown)—was conducted at the NNSA's Nevada National Security Site from November 2017 to March 2018.
Kilopower, an experimental project started in late 2015, can produce from one to 10 kilowatts of electrical power continuously for at least 10 years. Four Kilopower units, according to NASA, would provide enough power to establish an outpost.
A four-phase experiment confirmed each component of the system behaves as expected.
"We threw everything we could at this reactor, in terms of nominal and off-normal operating scenarios, and KRUSTY passed with flying colors," David Poston, chief reactor designer at NNSA's Los Alamos National Laboratory, said.
The exercise culminated in a 28-hour, full-power test simulating an actual mission—from startup to shutdown, and everything in between (including power reduction, failed engines, and failed heat pipes).
"We put the system through its paces," Gibson added. "We understand the reactor very well, and this test proved that the system works the way we designed it to work. No matter what environment we expose it to, the reactor performs very well."
Additional mission concepts and risk reduction activities are currently underway.