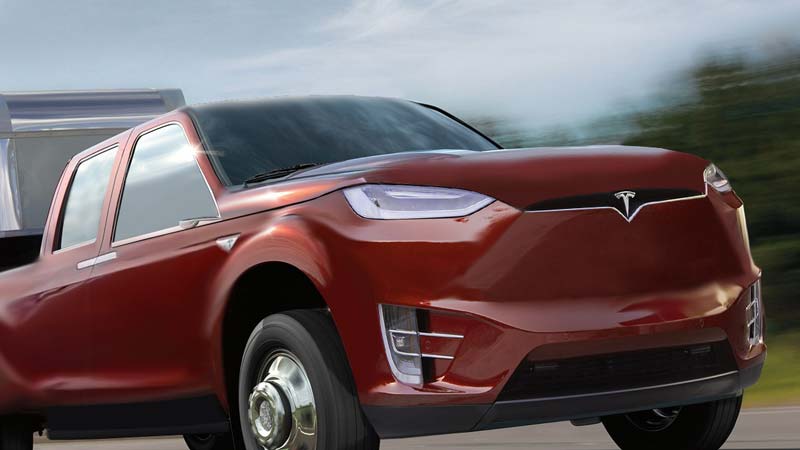 Elon Musk's pet project, the all-electric ute (aka pickup in the States), will be priced at less than $US50,000 (about $A71,900 at today's rates) according to comments made by the Tesla CEO in a podcast this weekend.
In the 200th episode of Ryan McCaffrey's Ride the Lightning podcast, the electric car and battery storage entrepreneur opened up about his favourite electric vehicle, which he has been developing as a side project while bringing Tesla's various other electric models to fruition including the Model Y and the electric Semi.
While it is understood that Musk plans to unveil the electric ute sometime this year – Musk first mused to the public on social media channel Twitter in July 2018 and said it would sport some "next level" cyberpunk styling – how much it would wind up costing was always going to be interesting.
In the interview with McCaffrey, Musk said that the most the ute would cost (in the US of course) would be $US49,000 ($A70,440 converted).
"You should be able to buy a really great truck for $49k or less," Musk said.
Musk has said previously that he's not bothered if the electric ute sells well – in fact, he said in another interview last year that if the ute's edgy cyberpunk styling did not appeal to a lot of buyers then Tesla would make a more "conventional" ute.
But with this sort of pricing, it's possible the CEO wants to make sure it is a winner.
Even at $US49,000, the Tesla electric ute would undercut EV pickup truck rival Rivian's R1T by as much as $US20,000 ($A28,750 at today's rates).
Apparently Tesla won't be skimping on specs either. Even when he first began discussing the ute in July 2018, Musk said it would have "dual motor all-wheel drive with crazy torque and a suspension that dynamically adjusts for load. Those will be standard."
It would also be power tool-ready (if that's a thing).
"Pickup truck will have power outlets allowing use of heavy duty 240V, high power tools in field all day. No generator needed," Musk tweeted.
Whether or not these high performance specs will still be on the cards at that price remains to be seen, although Musk did tell McCaffrey that, "It's going to be a truck that's more capable than other trucks."