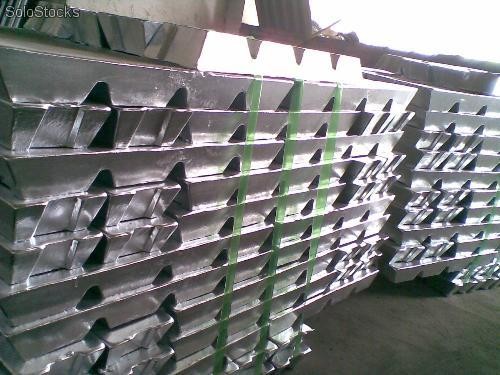 Zinc prices rose on Wednesday as falling stockpiles and rising premiums for nearby metal highlighted a short-term supply squeeze, halting a slide to 10-week lows.
The metal, used to galvanise steel, had tumbled more than 7 percent from last Thursday's close as traders anticipated an increase in supply and weakening demand from steelmakers.
The benchmark three-month contract on the London Metal Exchange (LME) fell to $2,393.50 a tonne on Wednesday, the lowest since Sept. 19, before recovering to close 0.7 percent up at $2,452.
"There's near-term refined market tightness but at the same time a very clear path towards softer conditions in 2019 given the significant build in concentrates inventories in China, improving smelter margins and a likely ramp up in production," said Deutsche Bank analyst Nick Snowdon.
"At the same time you see some softness in the galvanized steel sector," he said.
Prices could fall to the low $2,000s and remain there until supply tightens again in the early 2020s, he added.
SPREAD: The cash zinc premium over three-month metal, at $93, had returned to near 10-year highs after easing earlier in the week, suggesting shortages of immediately available metal. MZN0-3
STOCKS: Zinc inventories in LME-registered warehouses fell by 1,025 tonnes to a 10-year low of 120,250 tonnes. MZNSTX-TOTAL
WARRANTS: Exacerbating the squeeze, one entity was holding 50-79 percent of zinc warrants. One entity was also holding 50-79 percent of lead warrants.
ZINC POSITIONING: Speculative investors were beginning to ramp up bets on lower prices, with their net short expanding to 3 percent of open contracts, brokers Marex Spectron said.
TRADE DISPUTE: U.S. President Donald Trump and Chinese leader Xi Jinping are due to meet for trade talks when they attend this weekend's G20 summit.
Trump's economic adviser said the U.S. President was open to reaching a deal but is ready to increase tariffs if there is no breakthrough.
China's ambassador to Washington said Beijing hoped for a deal and warned of dire consequences if U.S. hardliners tried to separate the world's two largest economies.
Fears that tariffs will damage growth in China, the world's biggest metals consumer, have helped to push industrial metals prices sharply lower.
CHINA FACTORIES: Chinese factories are expected to have increased output for a second month running in November, a Reuters poll showed.
CHILE STRIKE: The union at BHP's Spence mine in Chile, which produced 198,600 tonnes of copper last year, said workers had started a strike after layoffs.
OTHER METALS: LME copper closed 1.3 percent up at $6,200 a tonne, aluminium firmed by 0.1 percent to $1,933, nickel was up 0.2 percent at $10,800, lead rose 0.9 percent to $1,925 and tin finished down 0.2 percent at $18,240.