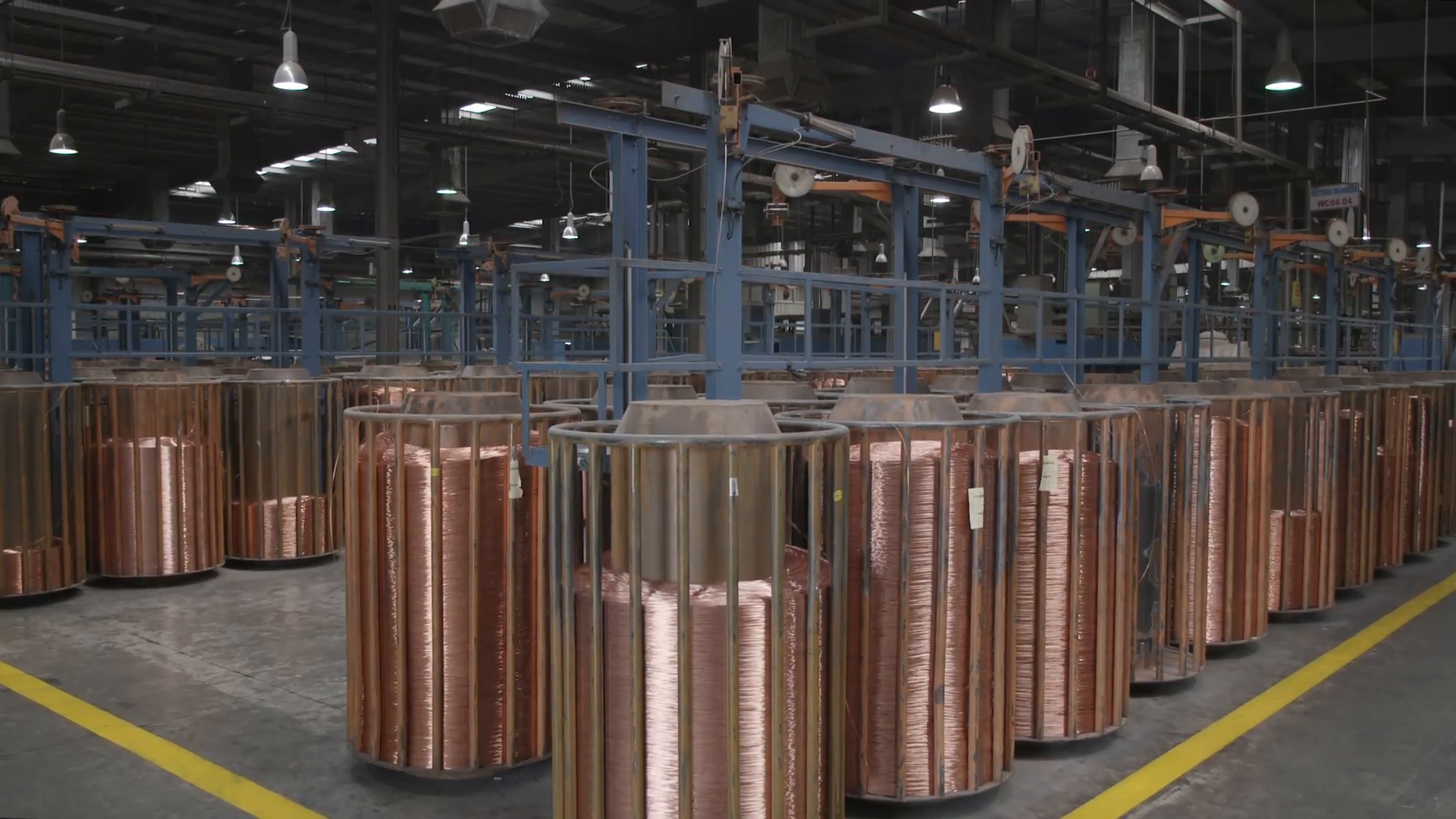 Copper hit a 3-1/2 month high on Wednesday as the dollar fell sharply, concerns lingered over possible supply disruptions in Chile and buying momentum picked up after the metal broke key technical levels.
Nickel and zinc hit their highest in more than a month, tracking the ferrous complex higher after a blast at an iron ore mine in China and amid falling inventories.
Copper has risen nearly 4 percent this week after the union at BHP's Escondida mine in Chile, the world's largest, said on Friday it had started the latest round of wage negotiations.
Failure to reach a deal last year led to a strike that resulted in a near 8 percent drop in annual output.
"It's natural that anything related to Escondida is going to cause a bit of a flare up. The concentrates market is very tight. That's magnifying any (possible) supply shocks," said Kash Kamal, an analyst at BMO Capital Market.
Also boosting the metals, the dollar index sank after data showed the U.S. trade deficit fell to a seven-month low in April, lifted by rising shipments of industrial materials and soybeans.
A weaker dollar makes dollar-priced metals cheaper for non-U.S. buyers.
There was technical follow-up buying in copper this week after the price exceeded the 200- and 100-day moving averages and the $7,000 a tonne mark, analysts at Commerzbank said.
* LME COPPER: Three-month copper on the London Metal Exchange hit $7,238 a tonne, its highest since Feb. 16, and closed at $7,220 a tonne, up 1.7 percent.
* ALUMINIUM: LME aluminium ended up 1.5 percent at $2,345, its highest since May 10.
* ALUMINIUM PREMIUMS: Spot aluminium premiums in Asia have nearly halved in recent weeks, even as U.S. premiums hold at three-year highs, driven down by an influx of Chinese metal and bets that Russian producer Rusal will avoid sanctions.
* FERROUS: Chinese iron ore futures climbed to their highest in two weeks after an iron ore mining accident, stirring concerns about potential tight supply in the market. Steel rebar futures also gained.
* ZINC/NICKEL: Steelmaking ingredient zinc hit its highest since late April at $3,220, but ended down 0.2 percent at $3,192.50, while stainless steelmaking ingredient nickel hit its highest since mid-April at $15,845, but ended down 0.7 percent at $15,635.
* OTHER METALS: Lead ended up 0.4 percent at $2,527, while tin ended up 1.6 percent at $20,975, having hit its highest since May 10.