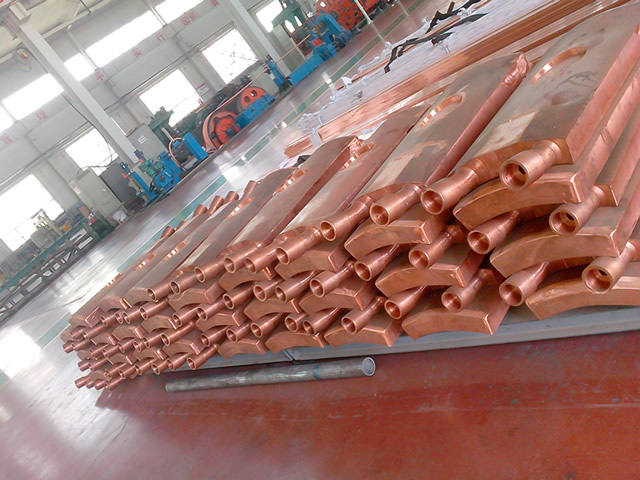 Copper eased for a third day on Tuesday as investors took profits, a big position in inventories eased and a labour settlement in Chile raised prospects for a deal at top mine Escondida.
Three-month copper on the London Metal Exchange closed down 0.5 percent in final open outcry activity at $7,222 a tonne. It also fell during the previous two sessions after hitting a 4-1/2 year high of $7,348 on Thursday.
Some investors and analysts said a 7 percent rally over six sessions leading up to the peak was due to fears of a strike at BHP's Escondida, the world's biggest copper mine. But Macquarie analyst Vivienne Lloyd said that aspect had been exaggerated.
"I think it's a misnomer to peg the rally to the negotiations, there's nothing to tell you that things are going particularly badly," she said.
"It's more the case that there's positive sentiment coming from China and the curve was tightening so that certain algorithmic-led investors were interested in bidding."
The curve tightening refers to the copper market flipping into backwardation, in which nearby prices are higher than long-dated ones, which usually indicates a shortage of supplies.
Some analysts said this was largely due to one party holding a large position in inventories, which at one point was over half of all LME stocks. LME data showed on Tuesday the position fell to 30-40 percent from 40-50 percent the day before.
That caused the benchmark copper spread between the cash contract and three-month futures CMCU0-3 to sink into a contango – in which future prices are higher than nearby ones – of $10.30 a tonne from a backwardation of $12 on Friday.
* SPENCE: Hopes were raised about a settlement at Escondida after unionized workers at BHP's Spence copper mine in northern Chile agreed on Monday to a new collective labour contract.
* ALUNORTE: Aluminium got support after reports that a Brazilian court denied an appeal of an injunction limiting production at Norsk Hydro's Alunorte alumina refinery.
LME benchmark aluminium edged up 0.04 percent to end the day at $2,302 a tonne.
* ZINC SPREAD: The cash/three-month spread in zinc eased slightly to a backwardation of $30.15 a tonne from $31 on Monday, the strongest backwardation since Feb. 26 and compared with a contango of $5.50 on May 30.
LME zinc dipped 0.1 percent to finish at $3,199 a tonne.
* LEAD TECHNICALS: LME lead, which closed barely changed at $2,475 a tonne, is expected to rise to $2,610/$2,639, said Commerzbank senior technical analyst Axel Rudolph.
"Further up sits the February peak at $2,685 which we continue to have in our sights, provided that the late May low at $2,416 underpins on a daily chart closing basis," he said in a note.
* PRICES: Nickel ended down 0.5 percent at $15,210 and tin shed 0.2 percent to $21,125.