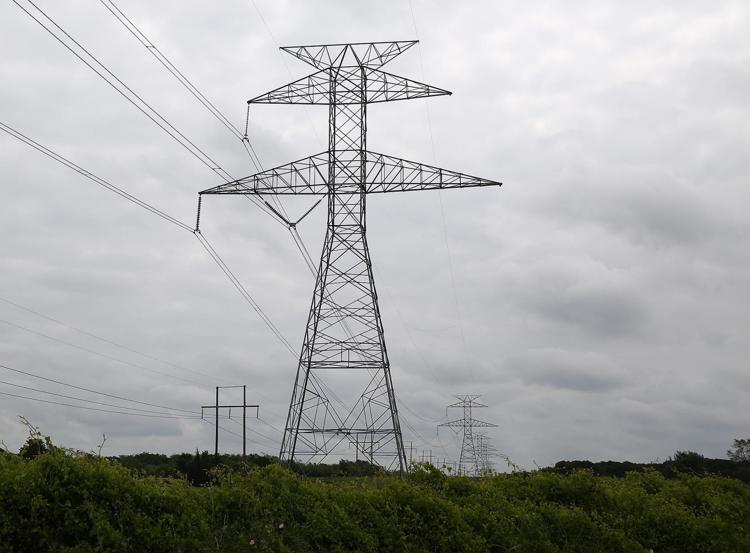 A Canadian company will bring seven solar farms to Central Texas in a deal that will bring juice to five electric cooperatives serving thousands of homes and businesses.
Electricity buyers include the Heart of Texas Electric Cooperative, which serves 23,000 meters to the northwest and southeast of Waco, including the communities of Crawford, Valley Mills, McGregor, Moody, Lorena and Lott.
Saturn Power, based in Ontario, Canada, will "develop, construct, own and operate the project," which is expected to come online by June next year, according to a company press release.
Spokeswoman Julie Hillrichs Vianovo said the solar farms will provide power to users in nine counties: Bell, Bosque, Burleson, Coryell, Falls, Hamilton, McLennan, Milam and Williamson.
The cooperatives will pay for the combined 7 megawatts of power generation through a 20-year purchase agreement, and the farms will be wired into their distribution systems, avoiding additional charges associated with the larger power grid managed by the Electric Reliability Council of Texas, according to the press release.
"Some farms could become operational before others," said Dave Carscadden, a Saturn Power senior project developer. "Much will depend on permitting schedules and the geographic area of the project."
The group of co-ops, The Heart of Texas Electric Cooperative, Bartlett Electric Cooperative, Comanche Electric Cooperative, South Plains Electric Cooperative and PenTex Energy, sought competitive bids for the solar power and were represented by the nonprofit Rocky Mountain Institute, which promotes renewable energy.
Two of the five cooperatives will get multiple solar farms, though no one reached for comment last week could provide their exact locations. The projects are not related to Cypress Creek Renewables' new 10 MW solar farm near Bruceville-Eddy or the 5 MW array it plans to build this year in Robinson.
Construction of the farms will represent an investment of at least $10 million, and Saturn Power likely will contract with Texas-based crews to install the solar panels, Carscadden said.
In addition to its work in Texas, Rocky Mountain Institute has worked with electric cooperatives in Colorado, New Mexico and North Carolina, and with several communities in New York State.
Rocky Mountain Institute, founded 35 years ago and funded by donors, has offices in Colorado, New York, Washington, D.C., and San Francisco. Spokesman Todd Zeranski said the group's work is split fairly evenly between domestic and international projects. It has undertaken work to "promote clean energy and combat climate change" in China, Africa and the Caribbean, among others.
Mike Bendewald, managing partner for Waco-based Texas Energy Aggregation, headquartered on Austin Avenue, said he was employed at the institute and was involved in the Central Texas project before relocating. He said Texas Energy Aggregation was founded by local businessman T.J. Ermoian to assist business and industry in finding the least expensive energy providers. It has changed its focus to serve cities, counties and school districts.
"It is our goal to help taxpayer-supported entities find low-cost, below-grid prices," Bendewald said. "We want to continue the success Rocky Mountain has had in getting rural co-ops to purchase renewable energy. We believe this is a great opportunity for them, as well as for municipalities and universities. We are a contractor with the state and offer state-supported programs."
He said Texas Energy Aggregation tries to make the case entities can save money by dealing directly with renewable plants producing electricity through wind and solar farms "rather than buying from the grid." To do so successfully, cooperatives need good credit, a long-term commitment, ideally contracts for more than 10 years, and buying power, or scale, he said.
"No single entity is big enough to buy energy from a renewable plant," Bendewald said. "They need to aggregate to get financing and to get built."
Saturn Power has developed wind, solar and battery storage projects with a combined 200 megawatts of capacity, according to its press release.
"Not only will we be providing more clean, locally sourced energy to our community and hardening our grid, but we expect to save money over the life of these projects," Bartlett Electric Cooperative CEO Bryan Lightfoot wrote in the press release.
In email responses to questions, Lightfoot said the five cooperatives participating in the project serve about 125,000 meters. He said South Plains Electric Cooperative is the largest provider, serving 58,000 meters.
"Basically, this project started with a conversation between myself and the CEO of Comanche Electric Cooperative, Alan Lesley," Lightfoot wrote in the email.
He said the five cooperatives involved are among 16 that own Brazos Electric Power Cooperative.
"We reached out to all 16 members and inquired about interest," he wrote. "Eight initially joined the project, but by the time we reached the end of planning, only five had decided to move forward."
Asked about lowering rates, Lightfoot said his cooperative "hopes to lower our peak demand charges since the solar arrays will typically be functioning at approximately 60% to 70% capacity during the time of day that our distribution is experiencing peak demands." The solar project "will provide a means for our members to access clean renewable energy without having to invest their own money in things like residential rooftop solar."
Ron Poston, member services manager at Heart of Texas Electric Cooperative, said the co-op continues to pursue options to benefit members.
Poston said the contracts the participating cooperatives signed give each the right to buy the solar farms Saturn Power is developing.