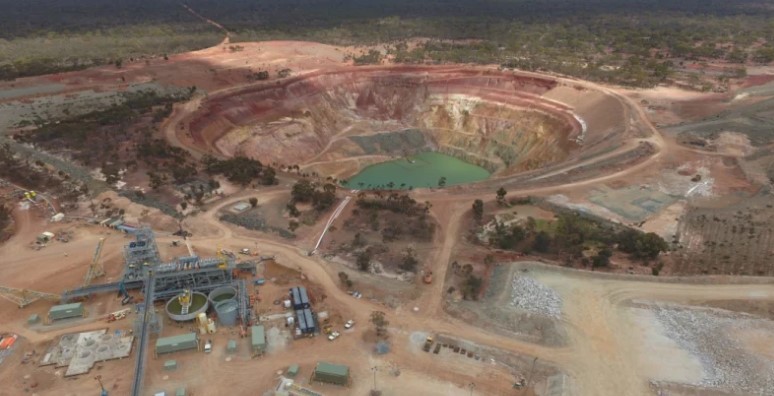 The global lithium oversupply is making its presence felt in WA with Mineral Resources the latest miner to be impacted.
On Monday Mineral Resources told the market it would drop the price of its 6 per cent spodumene concentrate, the material lithium is extracted from, for this quarter by 11 per cent – almost US$80 a tonne.
The concentrate, from the company's Mt Marion mine in WA's Goldfields region, will be sold for US$608.95 per dry metric tonne compared US$682.38 for the previous quarter.
The company said the mine remained a, "profitable and highly valuable long-life lithium asset for Mineral Resources".
Around the globe the lithium supply chain is grappling with oversupply as bullish miners and producers switch on their operations in an effort to grab a slice of the incoming electric vehicle battery boom.
In May one of the world's biggest producers of lithium carbonate, Chilean company SQM, said prices for its product could fall a further 20 per cent in 2019.
In June, Pilbara Minerals announced it was slowing production from its Pilgangoora mine.
Argonaut securities resources analyst Matthew Keane said Mineral Resources' announcement was a sharp drop, but not unexpected.
"The market will probably be in this state for another 12 to 18 months before battery chemical demand once again outstrips supply," he said.
Mr Keane said miners would experience a bit of pain, particularly for those ramping up operations.
"It's going to be challenging, some of the new guys trying to get finance it will find it hard," he said.
"Most of them should be able to weather prices at this level but won't see huge cash generation in the near term."
Mr Keane said lower prices played into China's hands, with the country still actively hunting for lithium assets.
"They're playing the long game and there is still a lot of interest at an asset level," he said.
He predicted the transition from electric vehicle subsidies to an unbridled market would play out over the next decade.
However, Mr Keane said it was hard to predict exactly when car makers would reach the economies of scale required to make electric vehicles cheaper than internal combustion cars.