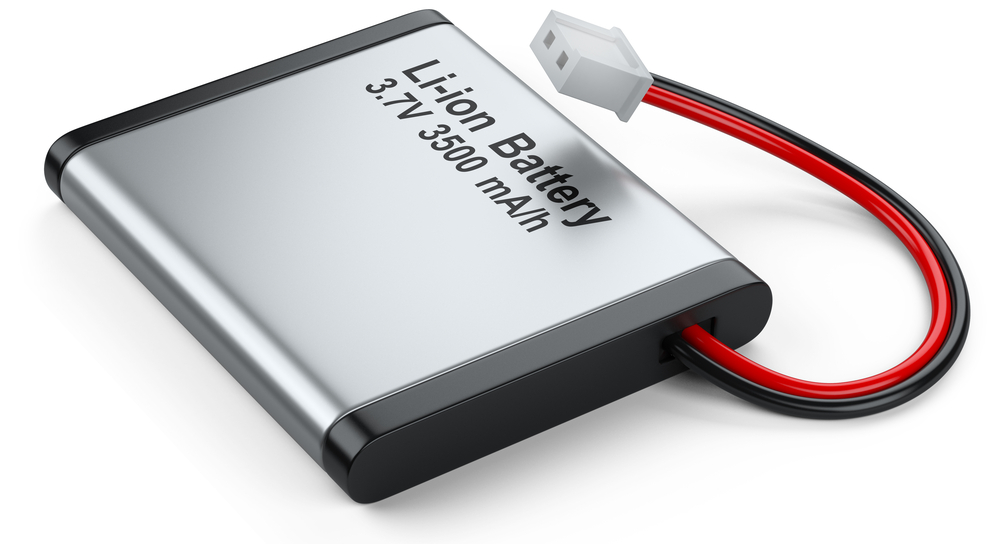 According to data compiled by Transparency Market Research, the global lithium-ion battery market was valued at USD 29.68 Billion in 2015 and is expected to reach USD 77.42 Billion by 2024, while growing at a CAGR of 11.6%. The market is primarily driven by the demand for consumer electronics, grid energy, as well as industrial, and automotive demand. Currently, the consumer electronic segment contributes to almost half of the global market revenue. The growing number of smartphones is currently the driver of the market, but that is expected to shift once electric vehicles become more widely available. The electric vehicle industry is expected to contribute heavily to the battery market as many countries begin to shift to a more environmentally efficient alternative. Vatic Ventures Corp, First Cobalt Corp., Katanga Mining Limited, Glencore Plc, eCobalt Solutions Inc.
Lithium-ion batteries are highly attractive to manufacturers because of their small compact size and ability to hold a large charge. The batteries are also rechargeable and recyclable, offering a cheaper and eco-friendlier solution. Due to their rechargeability, lithium-ion batteries are used in electric vehicles, allowing for zero-emission driving. Currently, government regulators are aggressively pushing out the deployment of electric vehicles due to rising environmental concerns, increasing the demand for their batteries. The surge in demand is outpacing the readily available supply, which has resulted in increasing prices for lithium-ion battery components. "The battery industry is expanding capacity to meet the forecast EV demand, which is being mirrored by converters' capacity. The level of investment in the raw material part of the chain (hard rock mines and brines) is accelerating, but needs to accelerate faster," said David Whitten, Head of Global Natural Resources and a Fund Manager at Janus Henderson Investors.
Vatic Ventures Corp also listed on the TSX Venture Exchange under the ticker. Just yesterday, the company announced breaking news that, "it has signed a memorandum of understanding (the "MOU") with Falcon Gold Corp. ("Falcon") for the Wabunk Bay cobalt claims (the "Property") adjoining Uchi mine, northwestern Ontario, Canada. Vatic has the right to earn a 60% interest from Falcon (the "Option") by meeting certain expenditure and consideration requirements on the Property. Falcon has an underlying agreement with the property owner whereby it has the right to acquire a 100% interest in 2 (cobalt, copper, nickel & PGE's) mining claims in Earngey Township in the Kenora District of northwestern Ontario. The claims comprise 19 claim units and cover an area of approximately 304 hectares (see the Falcon press release of June 13, 2018). The Wabunk Bay property is highly prospective for cobalt, and the Company believes that it can explore and develop potential in a short timeframe there.
The Property is subject to a 2 kilometer area of interest and is subject to a 1% NSR in favour of the underlying owner which can be purchased for $1 million any time before commercial production. Upon exercise of the Option the Company and Falcon will form a 60/40 joint venture for further development of the Property subject to the right of the Company to acquire Falcon's 40% interest by issuing shares of the Company to Falcon based on a valuation to be conducted by at least three valuators.
Wabunk Bay Sulphide Mineralization – In 1957, the Ontario Department of Mines reported in its Mineral Resource Circular No. 2 ("MRC 2"): "The showings occur entirely within a coarse-grained hornblende gabbro cutting greenstone, sediments, and various intrusive rocks. The gabbro is 200 feet wide and has a maximum width of 300 feet. The southern 1,000 feet of this body strike north then swing to the northwest for an additional length of 1,800 feet. Chalcopyrite, pyrrhotite, and pyrite occur where the gabbro is sheared and especially at the contacts of narrow diabase dikes, which strike north to northeast and are younger than the gabbro."
The MRC 2 further reported on the Wabunk Bay mineralized zones: "The main showing lies in the north-south portion of the gabbro, strikes near north, and is about 300 feet long; although mineralization is not continuous, it is found along a length of 600 feet. The average width of mineralization cut in five drill holes is 21 feet. An 18-foot chip sample ran 1.08 percent copper and 0.40 percent nickel. A 22-foot chip sample ran 0.44 percent copper and 0.12 percent nickel. The best 25 feet of drill core assayed 0.62 percent copper and 0.04 percent nickel. Core assays gave as high as 0.03 percent cobalt."
Wabunk Bay Exploration History – The history of exploration work in the area of the Wabunk Bay Cobalt Claims is summarized as follows:
1941 – Sulphide mineralization is discovered by 

Mike Colberg

.
1955 – A prospector, 

Joe Kolak

, restaked the showings and optioned the property to Campbell Island Mines and Exploration Ltd. Work completed included geophysical surveys, trenching and 6 diamond-drill holes, totaling 390 feet in 1956. Surface samples assayed 0.33% Co over 

1.5m

 and 0.15% Co over 

7.6m

.
2003 – Jilbey Gold Exploration Ltd. carried out a large regional reconnaissance program in the greenstone belts south and east of 

Red Lake, Ontario

. The Wabunk Bay area was covered by an airborne geophysical survey that identified two magnetic and conductive anomalies.