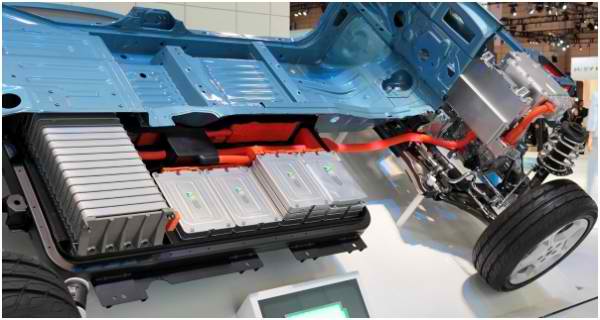 Korean battery makers are increasing their investment in China as China's electric vehicle subsidy policy, which was used to nurture the Chinese battery industry and retaliate South Korea for the deployment of the THAAD Missile Defense System, will come to an end at the end of next year.
Signs are emerging that the Chinese market will be opened again for Korean battery makers such as LG Chem, Samsung SDI and SK Innovation.
According to the battery industry on May 3, some Chinese carmakers are reported to be negotiating with Korean battery producers under the table to use their products.
"Korean battery manufacturers are receiving inquiries from OEM car manufacturers," said an official at a Korean battery company that asked for anonymity. "This is because as China's electric vehicle subsidy policy will end at the end of 2019, OEM car manufacturers will prepare for new model development."
The three major Korean battery makers have supplied batteries to SAIC, Yutong, Foton and BAIC in China by operating factories in China since 2015. However, since June 2016, the Chinese government has excluded electric cars loaded with Korean-made batteries from its subsidy program for the purpose of nurturing the Chinese battery industry. Consequently the Korean battery manufacturers virtually lost Chinese buyers.
However, as China plans to completely abolish its subsidies for electric cars beginning in 2020, Korean battery makers will be able to seize opportunities again. Korean companies have already proven their competitiveness in terms of price, performance, and stability by supplying batteries to GM and Mercedes Benz. In recent years, Volkswagen also selected Korean companies as its suppliers of batteries for the next electric car. Chinese car makers, who seek to export their vehicles, have no choice but to consider using batteries made by Korean companies that empower electric vehicles to run more than 300km on a single charge, Korean industry experts said.
As a result, Korean battery manufacturers are resuming making investment in China. SK Innovation, which halted its efforts to establish a battery cell joint venture in China in 2016, recently changed the name of SK Battery China Holdings to SK Blue Dragon Energy and invested 86.4 billion won in it. "It costs hundreds of billions of won to build a cell plant. If SK pays investment funds in a lump sum, it will become a big financial burden. So, SK will make investment like diversified investment," an industry official said. "It can be understood as a preliminary step for the localization of production."
Samsung SDI also said in its first-quarter earnings report, "We will prepare for the time when subsidies will disappear in 2020." LG Chem announced that it will invest a total of 239.4 billion won to build a joint venture for battery material production in China.
Technological competition is fierce, too. SK Innovation plans to start mass production of electric vehicle pouch NCM811 (the ration of nickel, cobalt, and manganese: 8:1:1) in battery packs for mileage of over 500 km in the second half of this year. LG Chem plans to mass-produce NCMA712 whose nickel-cobalt-manganese ratio is 7:1:2 in 2021, and an aluminum-added NCMA battery with a single-digit cobalt percentage in 2022. Samsung SDI is tirelessly developing a nickel-cobalt-aluminum (NCA) battery.
According to market researcher SNE Research, batteries supplied to EVs, PHEVs and HEVs ran to 10.28 GWh in the first quarter of this year, up 57.0% from the same period last year.