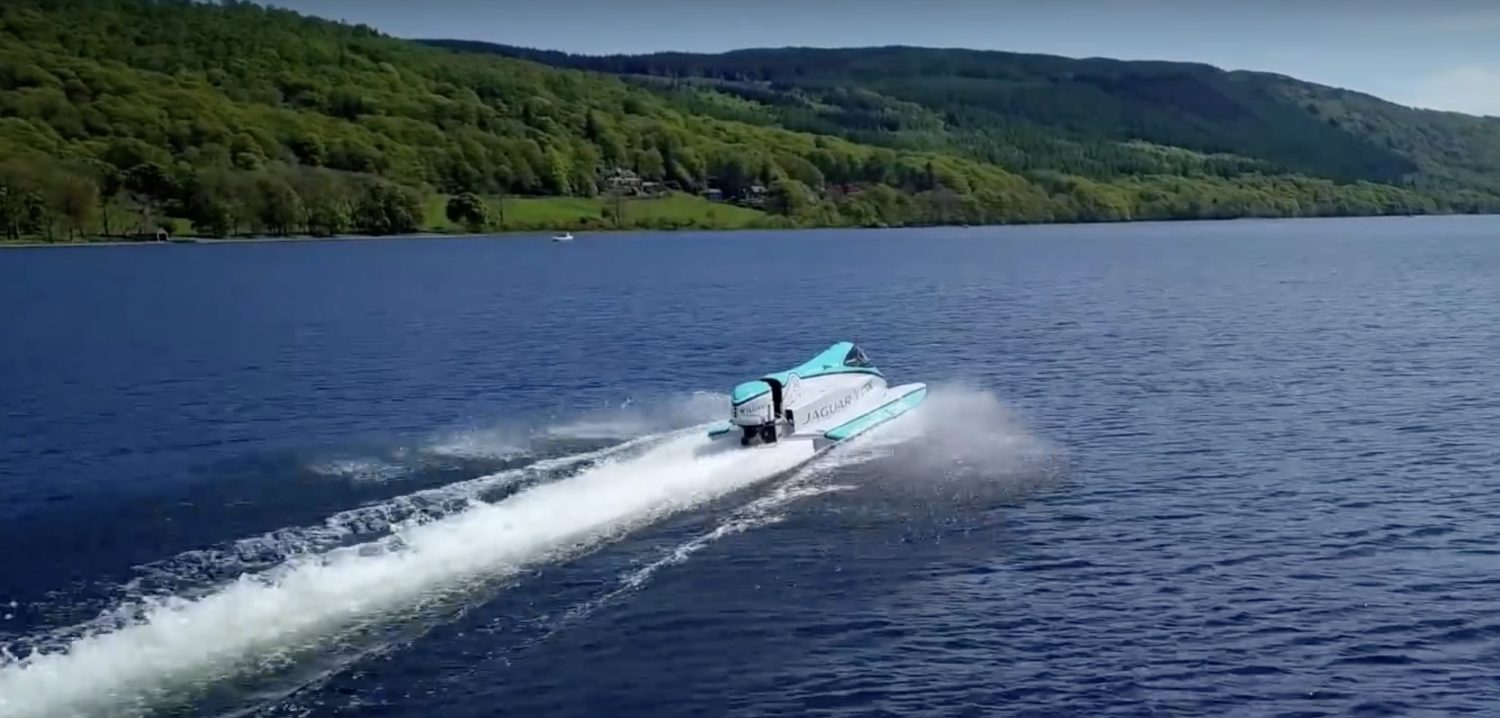 The Jaguar Vector Racing has been working for the past year to convert a speedboat to electric propulsion by leveraging Formula E technology and it has now broken electric speed records with the battery-powered boat.
The unique boat called Jaguar Vector V20E recorded "an average speed of 88.61 mph across the two legs of the famous 1km course on Coniston Water, England." It was enough to beat the previous record of 76.8 mph.
It's a result of Jaguar Vector in partnership with the Jaguar Racing's technical partner Williams Advanced Engineering, which has developed electric propulsion technology for the Formula E all-electric racing championship.
Malcolm Crease, CEO of Jaguar Vector Racing, said about the project:
"After 12 months of hard work, this is a fantastic result for the team and our partners and a great first step in bringing the power and versatility of electrification to the marine industry. It is a great honour for the Vector team to follow in the footsteps of Donald Campbell CBE and to set a world record on the historic Coniston Water."
They didn't elaborate on the actual powertrain, but they confirmed that it similar to what you would find in a Formula E car, which is equipped with a 250 horsepower (190 kW) electric motor and 54 kWh battery pack.
Mark Cameron, Director of Experiential Marketing at Jaguar Land Rover, commented:
"Congratulations to Jaguar Vector Racing for setting a new benchmark for an electric boat with this world record. Jaguar is at the forefront of electrification technology and our mission is to 'Race To Innovate' on track and on the water. Thank you to the whole team and our technical partner Williams Advanced Engineering for successfully transferring the technology we are using in Formula E with Panasonic Jaguar Racing from racecar to power boat."