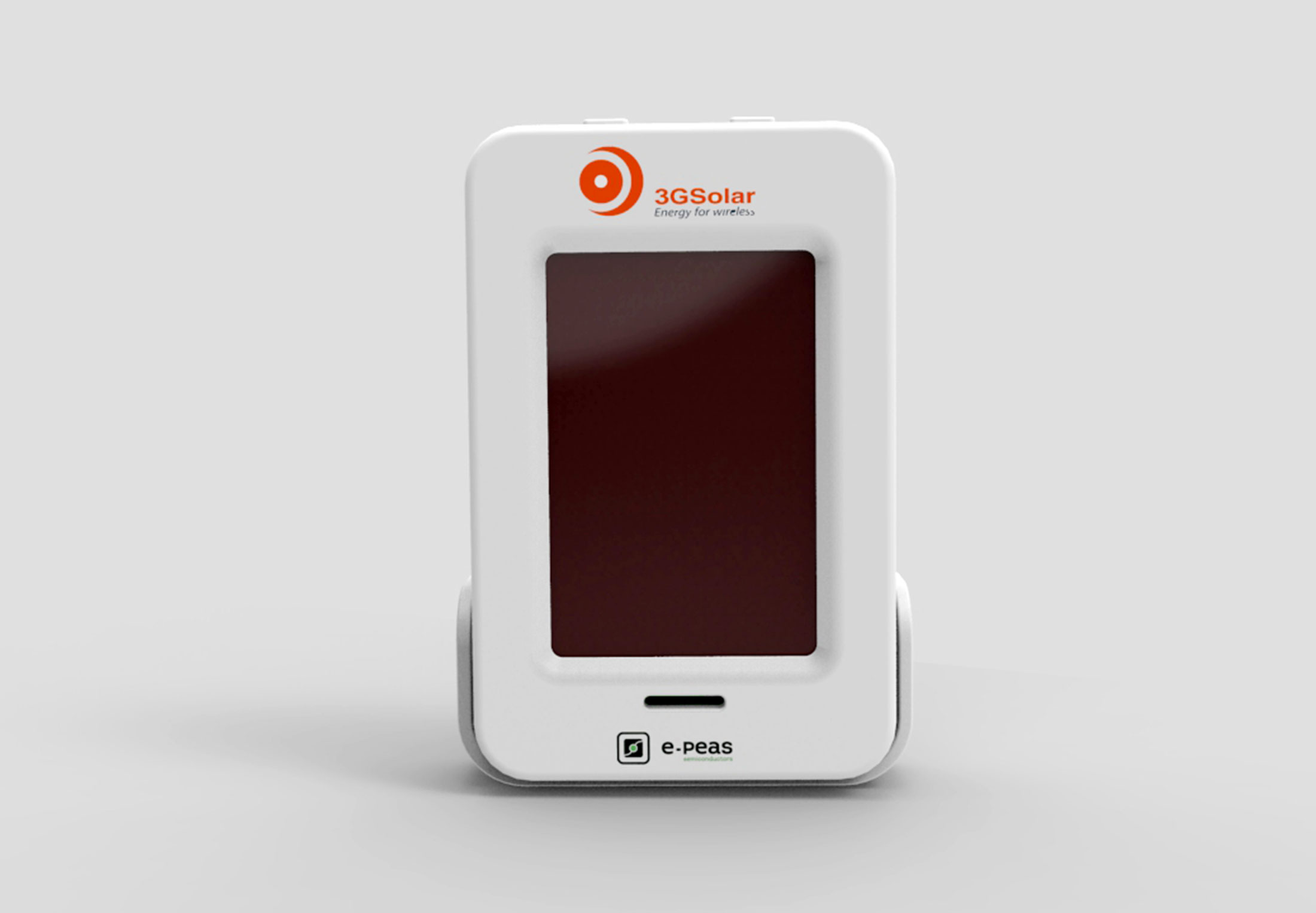 A startup in Israel is implanting tiny solar panels on electronic devices that allows the devices to sustainably generate their own power, the latest sign that falling costs are pushing renewable energy technologies deeper into everyday use.
Closely held 3GSolar Photovoltaics Ltd. was founded in 2010 and is based in Jerusalem. It recently started supplying electronics manufacturers in Europe, China and Israel and plans to build a factory to produce millions of its miniature solar cells by 2020.
"Our cell is made specially for indoor light and low light, it's not a typical silicon solar panel that works outside," said Barry Breen, chief executive officer, in a phone interview. "It uses a kind of dye made from organic compounds that we make in the lab to generate electricity."
The company is targeting smart home devices, from sensors that transmit information about light and humidity to thermostats that regulate heating and air conditioning. Buildings are increasingly becoming digitized to increase energy efficiency. The number of Internet-connected devices is expected to grow 12 percent annually to 125 billion in 2030, according to forecasts from IHS Markit Ltd.
Once considered an expensive form of renewable generation, costs for solar have plummeted on the back of Chinese mass production of equipment. The innovations by 3GSolar are another indication that the technology is becoming increasingly affordable. Adding one of its cells to a device is expected to raise the product's overall cost by an average of $1, Breen said.
Many smart-home devices run on batteries that need replacing every year or so. 3GSolar's cells would last the lifetime of the product, which is estimated to be around 10 to 15 years, Breen said.
His company is also targeting wearable electronics such as smart watches as well as cargo tracking. Eventually, Breen also plans to make a larger version of his solar panel that can replace glass windows on buildings.
"They're semi-transparent and could be used to generate power for the building. You'd sell the excess to the grid," he said. "This isn't in the business plan now, but it's a future vision."
Now the focus is on building a production line in Israel, where 3GSolar currently has a pilot project. The company has raised $9 million to date and is looking for another $7.5 million to fund the expansion. In 2020, they're targeting production of 36 million cells.
"We're preparing for more customers and more products," Breen said. "When you get a large order from one of the big electronics manufacturers, you have to be ready to scale up by 10 times."